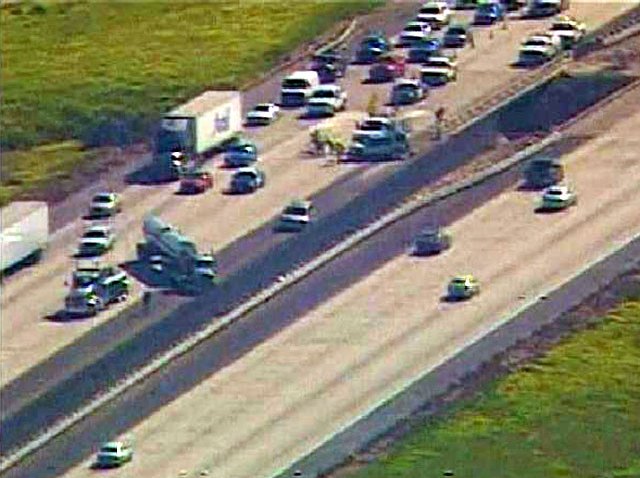 A crash on Interstate 5 near Oceanside that closed down northbound lanes for almost an hour involved a wrong-way driver according to California Highway Patrol officers.
Just after 9:30 a.m. Friday, an 82-year-old man driving a Ford F-150 entered the I-5 northbound lanes heading southbound.
Near the Las Pulgas exit, the Ford hit the center divide and was T-boned by a silver Land Rover according to the CHP.
A gold van crashed into the Land Rover then, a big rig struck the gold van, officers said.
There were only minor injuries according to the CHP.
Northbound lanes of the I-5 were closed for about 45 minutes while the mess was cleaned up.
The 82-year-old driver has been cited for driving the wrong direction on a freeway, according to the CHP.