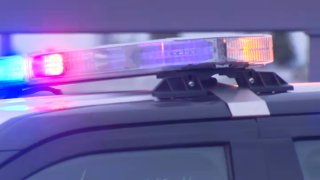 The westbound I-8 and northbound I-15 connector is reopened after it was closed due to a multi-vehicle crash Wednesday morning near Normal Heights.
Two cars and a motorcycle were involved in a crash shortly after 5:30 a.m. after what was described as a "slippery substance" was found on the road, according to California Highway Patrol dispatch. That substance was later determined to be loose gravel.
As a result, the westbound I-8 and northbound I-15 connector was shut down while crews tended to what may have been a spill. It is unclear how the possible spill occurred or where it came from.
CHP did not say if the individuals involved in the crash suffered any injuries. As of 8:55 a.m., the connector was fully reopened.
For a look at your total traffic, click here.