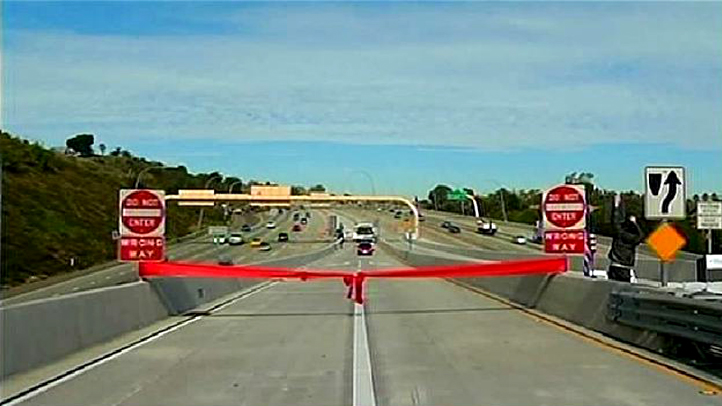 The last stretch of express lanes on Interstate-15 is now open.
Caltrans officials postponed Monday morning's opening of the final stretch of the lanes because of the weather.
The rain and humidity would not allow paint to adhere, so they waited for the weather to clear up before they put on the final touches and opened the lanes.
The express lanes stretch 20-miles between State-Route 163 and State-Route 78.
Keep up to date on breaking news: Follow us on Twitter @nbcsandiego, fan us on Facebook, sign up for our breaking news e-mail alerts or text SDBREAKING to 622339 to receive text messages for local breaking news. (For more info, text HELP. To end, text STOP. Message and data rates may apply.)