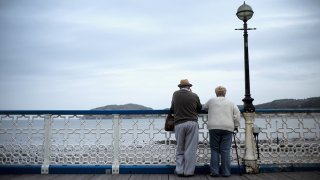 Some of the region's most vulnerable members need a helping hand -- and people are stepping up. Have you heard about a story we should share? Let us know -- Ed.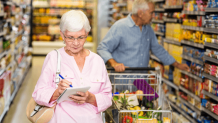 2-1-1 San Diego lists several other food distribution services, including some that deliver to seniors, to veterans and one that provides meals that are kosher. For more on those, click here.
Non English-speaking elderly people can request free grocery delivery by emailing Covid19outreachsd@gmail.com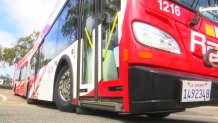 Transportation for Seniors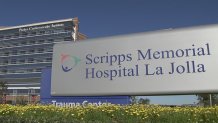 Coronavirus Questions
Additional Resources:
________________________________________________________________________________
What if I Can't Pay My Rent?
On March 16, Gov. Newsom issued an executive order that authorizes local government to halt evictions for renters and homeowners, slows foreclosures, and protects against utility shutoffs for Californians affected by COVID-19.
While a tenant will still be obligated to pay rent, tenants won't have to worry about the time limitation through July 28, 2020.
The order applies to those who are unable to pay rent due to either a loss in income or an increase in medical costs due to COVID-19.
The county of San Diego took up Newsom's order and also approved a moratorium on evictions for residents and small businesses in unincorporated parts of the country. The measure will give the county's chief administrative officer the authority to work with financial institutions to halt foreclosures and foreclosure-related evictions, and will allow the county Housing Authority to extend the deadline for recipients, including those who receive Section 8 support.
The city of San Diego also passed ordinances to halt evictions. Tenants must demonstrate a "substantial decrease in income or medical expenses'' caused by COVID-19 in order to qualify. It will not relieve a tenant of their requirement to pay rent or restrict a landlord from recovering rent at a future time. The emergency law will last until May 31.
Banks will be ordered to halt foreclosures of properties whose owners are unable to make mortgage payments.
The city will look for local, state, and federal economic aid packages to provide relief to landlords affected by the ordinance.
The San Diego Housing Commission will also not evict tenants from the thousands of affordable housing apartments under their control if they have experienced a decrease or loss of income due to COVID-19, a spokesperson said. Tenants using Section 8 housing vouchers will not be affected.
The city of San Marcos also passed an order to halt evictions.
________________________________________________________________________________
What About My Pet?
The San Diego Humane Society wants to make sure pets are taken care of during the pandemic. The organization is distributing thousands of pounds of pet food and supplies to families in need.
Anyone can visit the Humane Society's campus locations in Escondido (3500 Burnet Dr.), Oceanside (572 Airport Rd.) or San Diego (5500 Gaines St.) between 10 a.m. and 1 p.m. to pick up a bag of dog or cat food, as well as other supplies, such as cat litter, pet treats and pet beds while supplies last.
The Helen Woodward Animal Center is partnering with Feeding San Diego to provide pet owners who have lost their jobs due to COVID-19 with two weeks worth of food for themselves and their pets.
First, pet owners must fill out a pick-up form here. If you qualify, you'll receive an email within 48 hours with a scheduled pick-up time on a Monday, Wednesday or Thursday during daytime hours.
________________________________________________________________________________
I'm Worried About My Own or Someone Else's Mental Health
Taking the steps necessary to slow the spread of COVID-19, like staying home and limiting contact to household members, may take a toll on some San Diegans. Be sure to check in on your neighbors and friends while maintaining a safe distance during the coronavirus pandemic.
Many health care providers have moved to video services to stay connected with their patients.
Tips to Maintaining Mental Health
The Centers for Disease Control (CDC) has some tips to ensure you are maintaining your mental health amid stressful times:
Take breaks from watching, reading or listening to news stories about the pandemic, including on social media
Take care of your body. Take deep breaths, stretch or meditate. Try to eat healthy, well-balanced meals, exercise regularly, get plenty of sleep and avoid alcohol and drugs
Make time to unwind. Try to do activities you enjoy
Connect with others. Talk with people you trust about your concerns and how you are feeling
Call your healthcare provider if stress gets in the way of your daily activities for several days in a row