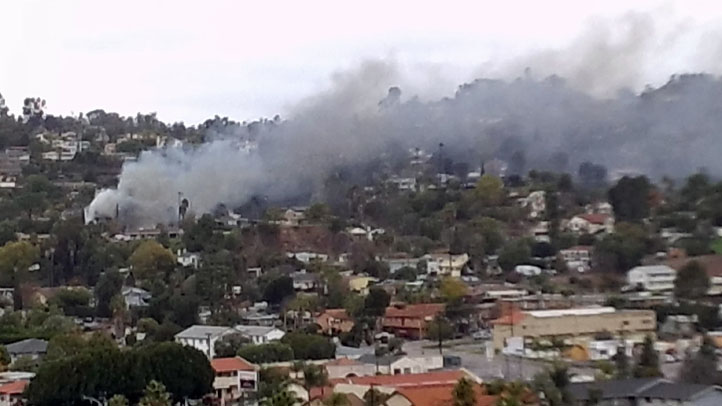 A fire that started out in a garage spread to a home in the Casa de Oro neighborhood of San Diego's east county.
Firefighters arrived to the home in the 4100 block of Avoyer Place at about 9 a.m., according to the fire department.
When firefighters got to the home, smoke was billowing out of the windows and doors. A tree outside the house was also ablaze.
NBC 7 spoke to a woman who lived in the house, who said her neighbor -- who she had never really met -- rescued her.
The neighbor kicked the door down, picked up the woman and took her out of the house to safety. Other neighbors also helped carry elderly residents out of the home.
Two people were treated on the scene for mild injuries.
Total damage for the home is more than $350,000. No other nearby houses were damaged.