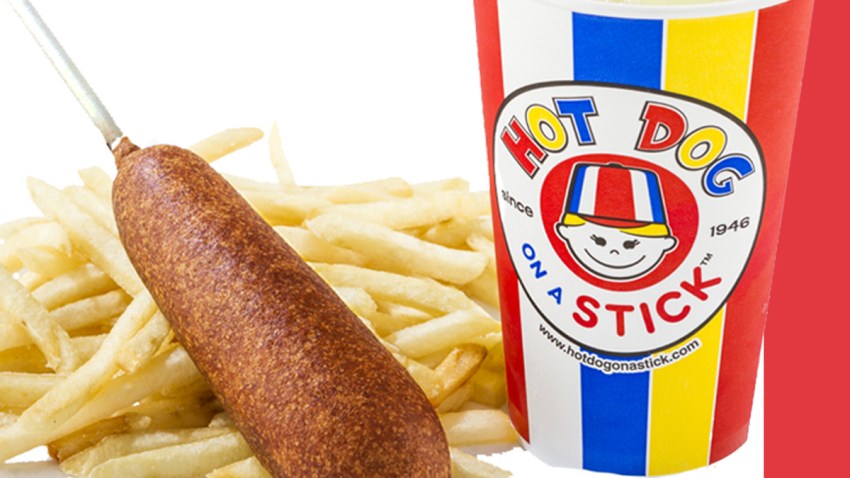 Hot Dog on a Stick is turning 70 and to celebrate reaching such a milestone, the restaurant chain is offering $.70 turkey hot dogs on a stick to customers every Tuesday in March.
The "Take Me Back Tuesdays" deal begins March 1 and goes for five Tuesdays through the month at participating Hot Dog on a Stick locations.
Customers can enjoy one turkey hot dog on a stick for 70 cents and will get a buy one, get one coupon that's good for anything on the menu that they can use on their next visit.
The company established in Santa Monica in in 1946 has grown to more than 100 locations.