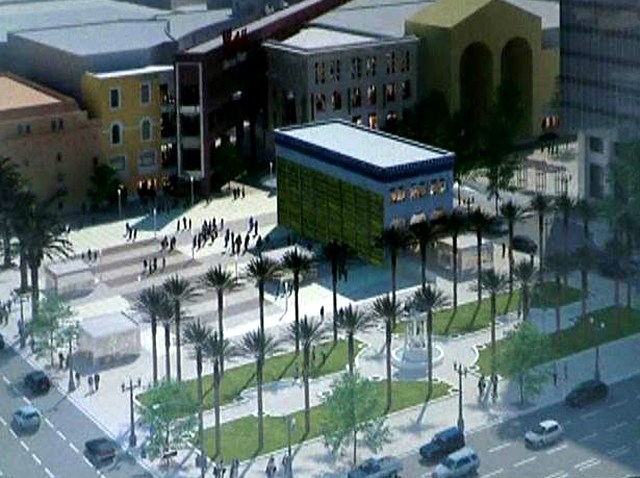 San Diegans will get a chance to weigh in on a proposal to tear down a part of Horton Plaza and replace it with an urban park.
City Councilmembers David Alvarez and Kevin Faulconer explained the project Monday to encourage public support before a city council review Tuesday.
The plan calls for Westfield, which owns the mall, to tear down the old Robinson-May department store which currently houses Sam Goody, Abercrombie & Fitch and a space used by events such as THREAD.
Doing that would triple the size of the area where a fountain sits among rows of palm trees.
The park, which has become run-down over the years, would be cleaned up and renovated.
The project also calls for some 200 events to held on the site every year.
"So what we're really talking about here is public activation, public events,"said Faulconer. "Make this some place you're going to want to come, have lunch, enjoy the afternoon. i think it's going to be a special, special place."
Supporters hope the renovation will drive away the homeless and the drug activity that currently surrounds the fountain.
Let us know what you think. Comment below, send us your thoughts via Twitter @nbcsandiego or add your comment to our Facebook page.