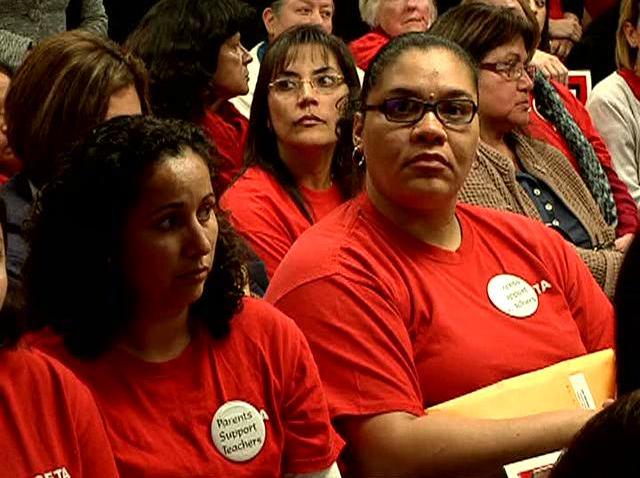 The signmaking and chant preparation efforts have not seized, but the teachers union announced Wednesday it and the National School District will return to the bargaining table Thursday morning, one day before a strike is authorized to commence.
This move Normal 0 — though not a resolution to the ongoing contract dispute between the National City Elementary Teachers Association and its district Normal 0 — is a rare positive step in what has been a bleak standoff caused by issues such as furlough days, class size, and changes in the school calendar.
"We welcome this opportunity to reach a fair settlement with the District," said NCETA President Linda Cartwright in a media release. "We hope we will be in our classrooms Friday instead of on strike picket lines, but it will take a signed agreement ready for ratification by our membership to prevent the strike.
"We will do everything we can to reach agreement with the District tomorrow, but our strike preparations continue just in case."
Recently, the teachers union told the National School District a state mediator was immediately ready to become involved Normal 0 before the Feb. 9 scheduled meeting date.
But until late Wednesday afternoon, there was a stalemate on the District's end.
"We've said to them we're willing to go back tomorrow, the next day," Cartwright said," and they've had issues clearing their calendars."
The District says it has been talking, for seven months now, but it says the union has not come back with anything new in terms of proposals.
George Cameron, District spokesperson, said having "cubstantive conversation is going to be key."
While the teachers continue their strike preparations, the District sent a formal message Wednesday to the parents of the 6,000 students in the District, explaining substitutes have been hired, and schools will be open on Friday.
Just in case.