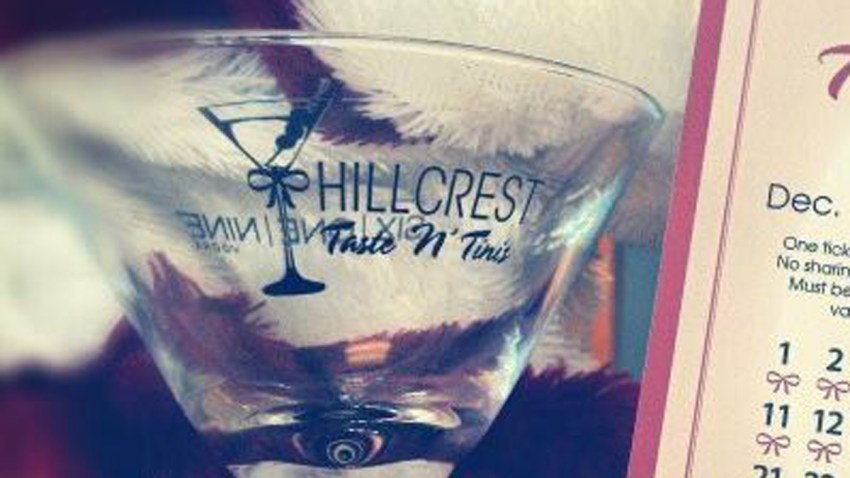 San Diego's hip Hillcrest neighborhood will celebrate the holidays with an event that highlights three components of the festive season: food, cocktails and a little shopping.

"Taste 'n' Tinis" – a self-guided walking tour of Hillcrest featuring samples and sips – goes down between 4 p.m. and 9 p.m. on Thursday, Dec. 8. Revelers can stroll through the neighborhood while enjoying holiday-themed drinks, tasty bites and shopping at the unique shops that line the area at 5th and University avenues.

[[404322366,C]]

Participating eateries will serve festive fare to attendees, from appetizer and entrée samples to sweet treats. Hillcrest is known for its international restaurants, so foodies can expect tastes from all over the world, from Mexican food to Italian eats. Participating restaurants include the Crest Cafe, Baja Betty's, Chocolat, Lemonade and Michoz's Fresh Lebanese Grill, to name a few.
Organizers say participating retail shops along the Taste 'n' Tinis route will offer a holiday-inspired martini for patrons to sip on while shopping, too. Some of those martinis on the list include "Rudolph's Tipsy Spritzer," the "Happy Elf" and "Darlin, Why Don't You Mule it Over?"
The event also includes a chance to take a photo with Santa Claus over at "Santa's Village" at Blue Stocking Books.
Following Taste N' Tinis, there will be an after-party at The Merrow, where live music goes down from 9 p.m. to midnight. There is no cover charge if you show your Taste N' Tinis wristband.
Tickets to this savory soiree cost $30 at the door and can be picked up at the Rite Aid at 535 Robinson Ave. and at Rich's at 1015 University Ave. If you're partaking in the cocktails portion of the party, you must at least 21 years old in order to buy a wristband. Attendees will also receive a walking guide with their wristband that highlights each savory stop along the route.
For more info, visit the the Fabulous Hillcrest website.