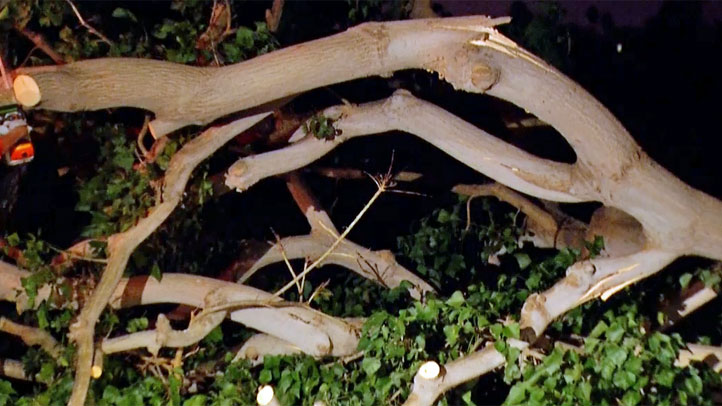 High winds caused some damage in sections of San Diego early Thursday.
Some communities experienced gusts up to 35 mph overnight according to meteorologist Jodi Kodesh.
Those high winds caused some damage at Dusty Rhodes Park at Nimitz and Sunset Cliffs in Ocean Beach where city workers discovered a downed tree measuring approximately 20 feet tall.
There was no damage to nearby cars or structures.
The winds are a result of a tropical storm system twirling out in the Pacific, west of Baja.
What used to be Hurricane Paul is now a disorganized mass that is generating clouds and wind for southern California.
The heaviest coastal winds occurred shortly after midnight, with sustained winds of 20 mph and gusts to 35.
"Though we will be extremely breezy at times today, near the coast, our winds should remain below the 30 mph advisory strength criteria," Kodesh said.
If you have images of wind damage, send it to use via email isee@nbcsandiego.com or upload here.