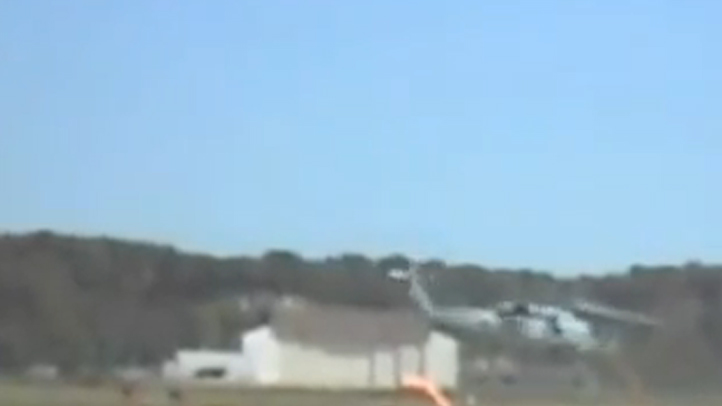 Authorities say one person has been taken to a hospital after a military helicopter crashed at Jefferson City Memorial Airport.
The Jefferson City News-Tribune reported that (http://bit.ly/onFWQw) the chopper reportedly reached a height of about 20 feet before it came down on one of the runways Saturday afternoon.
Three people were aboard. The person who was injured apparently was riding in the rear of the helicopter where most of the damage occurred. The extent of the person's injuries weren't immediately known.
The Jefferson City Fire Department described the helicopter as a Navy Seahawk that only had been in service for about 20 hours. They said it was on its way to San Diego and had stopped to refuel in Jefferson City.
Witnesses said the rear rotor appeared to have malfunctioned.
Video of the accident was taken by Evan Hemeyer:
Copyright AP - Associated Press