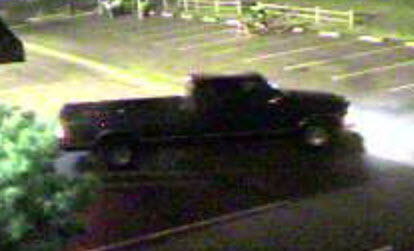 Police are searching for at least three suspects who burglarized a Harley-Davidson retail store in Kearny Mesa early Thursday morning.
According to police, the suspects – who were driving a dark-colored, two-door extended cab, 1980s Ford full-size pickup truck – broke into the shop located at 5600 Kearny Mesa Rd. at around 3:40 a.m.
They ransacked the store, stealing empty cash registers and multiple items of clothing. The group was last seen driving away from the shop in their truck.
On Friday, the San Diego Police Department released images of the suspects' vehicle that were captured by a surveillance camera at the Harley-Davidson store.
Police are hoping the photos generate more leads and help investigators locate and identify the burglary suspects.
Police are asking anyone with information on this case to call (858) 495-7957 or Crime Stoppers at (888) 580-8477.