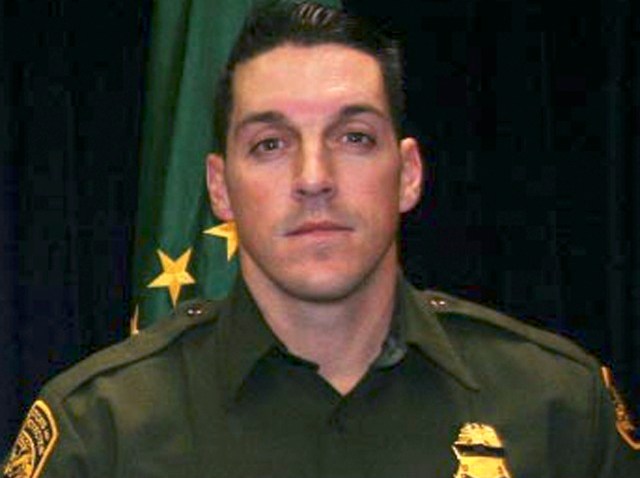 A man has pleaded guilty to killing a U.S. Border Patrol agent during a 2010 firefight near the Arizona-Mexico border.
The first-degree murder plea on Tuesday by Manuel Osorio-Arellanes, of El Fuerte in the Mexican state of Sinaloa, marks the first conviction in the December 2010 death of Agent Brian Terry.
Terry, 40, was waiting with three other agents in a remote area north of Nogales when a gun battle with the bandits began.
Osorio-Arellanes faces up to life in prison.
Two rifles bought by a gun-smuggling ring that was being monitored by the government's botched investigation known as "Operation Fast and Furious" were found at the shooting scene.
Authorities have declined to say whether the murder weapon was linked to a "Fast and Furious" purchase.
They also declined to reveal which of the five men charged in Terry's death had fired the fatal shot.
Terry, a native of the Detroit area, served in the Marines and as a police officer in Michigan before joining the Border Patrol in 2007.
Copyright AP - Associated Press