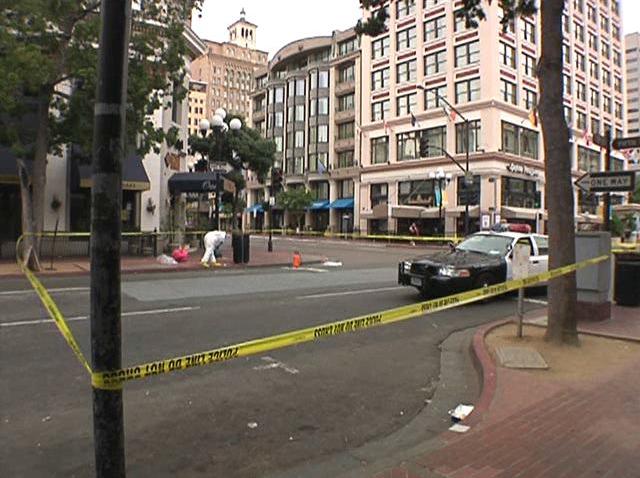 Controversial guardrail systems on many of California's freeways are being taken out of service in another state because of safety concerns.

After testing the Trinity Enterprises ET-Plus guardrail terminals, the state of Virginia has announced plans to pull them out of the ground across the state and replace them with another brand.

Virginia's testing showed the guardrails failed two of six tests, according to Garrett Moore, the chief engineer at that state's Department of Transportation. In a letter on the state's website, Moore says that the failures "could have serious consequences for vehicle occupants." The state spent about $250,000 on testing the system, even though the federal government had overseen Trinity's guardrail testing and gave them a passing grade.
Virginia officials called the federal testing "insufficient." The Virginia tests were run at the Karco automotive testing facility in San Bernardino County. Click here to see the entire report, which includes graphs and pictures of the testing.

Jeff Eller, a spokesperson for Trinity told The Associated Press that the ET Plus System is "the most successfully crash tested product of its kind." He argues that the Virginia tests actually confirm the system meets federal safety standards.
The company has always maintained their guardrails meet federal standards.
The attorney general of Virginia sued Trinity in November of 2014, claiming that when the manufacturer made some unapproved design changes to the guard ends, it caused the device to jam, turning it into a spear.
In addition to the Virginia case, prosecutors in Hamilton and Macon counties in Illinois also sued Trinity in federal court, accusing the company of a "fraudulent cover-up" and deceptive trade practices, court records show.

NBC 7 has previously reported allegations that say instead of crumbling on impact, the guardrails would pierce vehicles and sometimes impale those inside. These allegations have been the basis of numerous personal injury and wrongful death lawsuits across the country.
In June, a federal judge ordered Trinity to pay $664 million for defrauding the federal government.
Thirteen months ago, Caltrans announced they were suspending the installation of the ET-Plus guardrails and were awaiting the results of the tests overseen by the federal government.
When asked for their comment on the Virginia DOT decision, Caltrans officials sent NBC 7 Investigates this statement:
"The nature of the guardrail tests and their results are complex and require significant analysis. Caltrans is still in the process of reviewing those results and will take any necessary steps once we conclude our analyses.

"Since the safety of the traveling public is our primary concern, we will continue our moratorium on the installation of any new or replacement ET-Plus guardrail end treatments on California State Highways until we finalize our analyses."