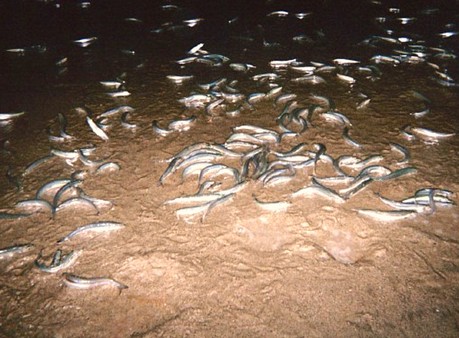 Tonight is the return of the grunion to La Jolla shores. Who's in?
For the first time in 2012, the silvery fish will run on the beaches of Southern California, performing their annual spawning ritual that draws onlookers to bundle up and head out with flashlights.
Grunion runs are ruled by the phases of the moon, so of course there are only a few during a season.
Tonight's is expected to run 10:45 p.m. to 12:45 a.m. The event takes place near the beach, not at Birch Aquarium at Scripps.
However, the aquarium does offer a special tour for those who are interested. It requires pre-registration though. So you may want to check out the other dates its offered - April 23, May 7, May 22 or June 6.
Register online at aquarium.ucsd.edu http://aquarium.ucsd.edu or call 858-534-7336.