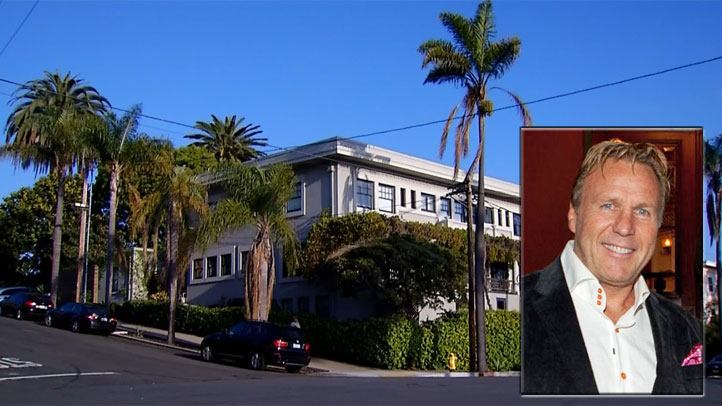 A San Diego architect who friends called a visionary died Sunday from injuries he suffered in a fight three days earlier.
Graham Downes, 55, was injured when he was assaulted outside his Bankers Hill home Friday morning according to San Diego police. His death was announced Sunday by his publicist.
Friends gathered Sunday evening at the home on Juniper Street to remember Downes, an architect who helped transform San Diego's landscape with nearly 20 years in business.
Many wanted to focus on his accomplishments including the Hard Rock Hotel, Shelter Island's Bali Hai restaurant and helping transform urban communities.
"He built something in Barrio Logan, in East Village in areas that most people wouldn't spend a dime on or even give it a second shot," said Downes' friend Alexander Salazar.
"All of San Diego somehow was touched by Graham Downes' intelligence and vision and that's something that few people could say."
San Diego police found the architect in front of his home around 1 a.m. Friday unconscious with severe head and facial injuries. Officers were responding to a call about two males fighting in front of the home.
Higinio Soriano Salgado, 31, was arrested and booked on attempted murder charges. He's scheduled for arraignment on Tuesday where prosecutors may submit additional charges in light of Downes' death.
Instead of focusing on the tough situation at hand, those who knew Downes wanted to remember the man who came to San Diego nearly thirty years ago and was described as an "adventurous man who did no less than devour life."
Along with his work, he played and coached rugby with the Old Mission Beach Athletic Club.
His firm released a statement saying in part: "He leaves behind a world class outfit that stands firmly on the foundation he built."
"It's devastating. It's difficult to imagine what tomorrow will be like but we have to take care of tomorrow," said Blokhaus CFO Alex Veen.
"Graham spent his life building this design firm. We will continue to do interesting and exciting work. The team is dedicated and committed to continuing his work."
Other projects Downes worked on included Tower 23 Hotel, Hard Rock Hotel San Diego, Palomar Hotel, Hard Rock Hotel Nuevo Vallarta, Charlotte Russe, BASIC, Hivehaus, Charles David, Quiksilver, Suavage and Patagonia according to the statement from Graham Downes Architecture, Inc.