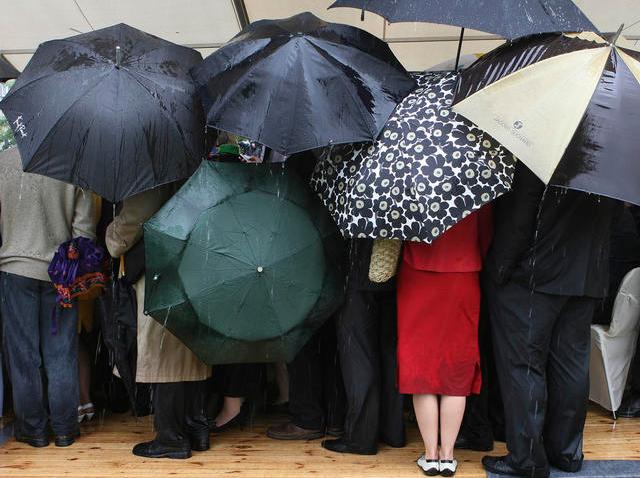 San Diegans are dealing with a third straight day of rain.
---
---
It came down heavy overnight and into the morning but let off for most of the day. It's been unseasonably wet for an October, a month when we're used to seeing drier Santa Ana conditions.
Nearly everyone we talked with had a glass-half-full kind of outlook about the rain, though.
"Perfect, perfect -- it rained last night while I was sleeping, and I love the sound of the rain," Frankie Thompson said.
"I love this weather," Janet Morris said. "I'm from Oregon. I love this weather. I've lived here 20 years now; it's like home."
---
Send Your Weather Pics to isee@nbcsandiego.com
---
"We did change our windshield wipers last week, which was good timing cause they were just scratching across the window," said Balboa Park visitor Sharon McKenzie.

Here's another reason for Morris to love the rain: A personal tour aboard the Balboa Park Trolley with her son Garret. They ride the trolley every week, but they think because of the early rain it scared off most the visitors. Sure enough, the parking lot at the zoo also had plenty of open spaces.

The rain did come with some problems, though. According to the California Highway Patrol, officers responded to about three times the normal number of accidents on area highways, some big, but most of them just fender-benders. Not surprisingly, most of the crashes occurred during the morning rush hour.

Along with the clouds, cooler temperatures, and slick roads - the rain also brought smaller problems, like closures to athletics fields and reminders that your car is probably over due to get the windshield wipers changed.

On the plus side, the county's department of public works, which often has to deal with downed trees and flooded roadways, reported no significant problems.