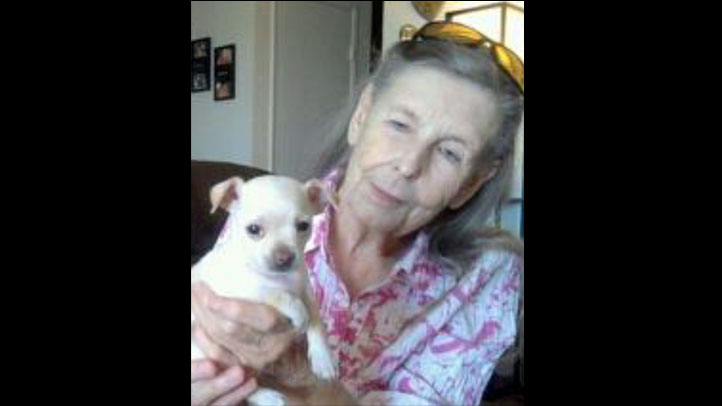 San Diego County Sheriff's Deputies are searching for an East County woman reported missing by her daughter.
Gloria Moler, 81, spoke with her daughter who lives in Washington State Monday but hasn't been heard from since deputies said.
Moler's daughter, who arrived in San Diego Monday night for a scheduled visit, could not contact her mother by phone. On Tuesday, after she was still unable to reach her, Moler's daughter stopped by her mother's home. The woman contacted deputies once she realized her mother was not at the home.
Moler lives in the unincorporated area of El Cajon and frequents places like Jannet's Inn and the Bread Basket in Alpine. She also shops at Walmart and Vons off Camino Canada.
Her off-white 2006 Chrysler PT Cruiser, CA license 1152DDP, is not parked at Moler's residence.
Moler is often spotted with a 12-week-old white and brown terrier type dog.
She takes life sustaining medication on a daily basis for thinning of the blood and a heart condition according to her daughter.
If you have any information, contact San Diego County Sheriff's Department non-emergency line at (858) 565-5200.