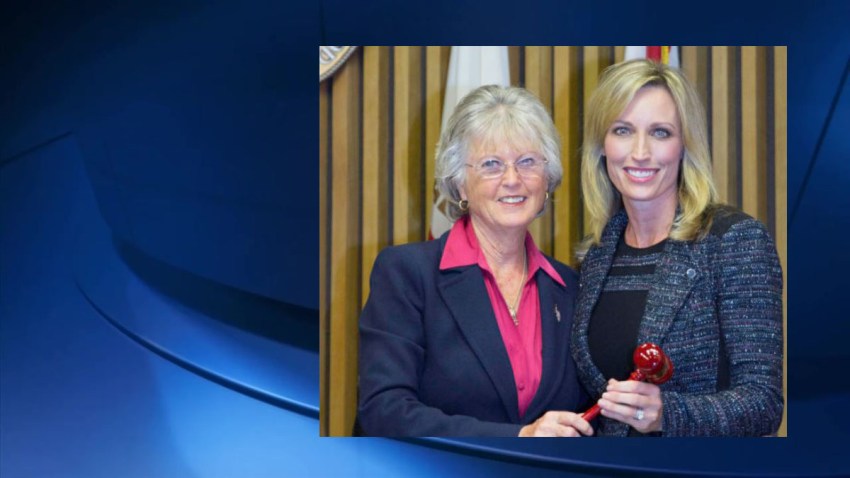 The San Diego County Board of Supervisors elected Supervisor Kristen Gaspar on Tuesday to serve a year-long term as chairwoman.
She accepted the gavel from Dianne Jacob, the former chairwoman who served for the sixth time in 2017. Gaspar, a former Encinitas mayor, was elected as supervisor in November 2016.
County officials said the board also named Jacob as vice chairwoman and Supervisor Greg Cox as chairman pro tem.
At the meeting, Jacob went over several accomplishments in the last year, such as adding muscle to rural fire and emergency services; helping residents report potholes, price gouging and other non-emergency problems using the Tell Us Now smartphone app; as well as offering students access to a camp focused on improving relations between teens and law enforcement, said county officials.
Jacob recognized her staff and the county's 17,000 employees for their hard work throughout the year.
"You're only as good as the people who work for you and I'm blessed with an outstanding team," Jacob said, in a statement. "I'm starting my 26th year in this job and serving as your representative over the years has been my greatest honor."
As the new chairwoman, Gaspar will explain the county's goals for 2018. County officials said she will outline the plan at the annual State of the County address on Feb. 27 at the Scripps Seaside Forum in La Jolla.