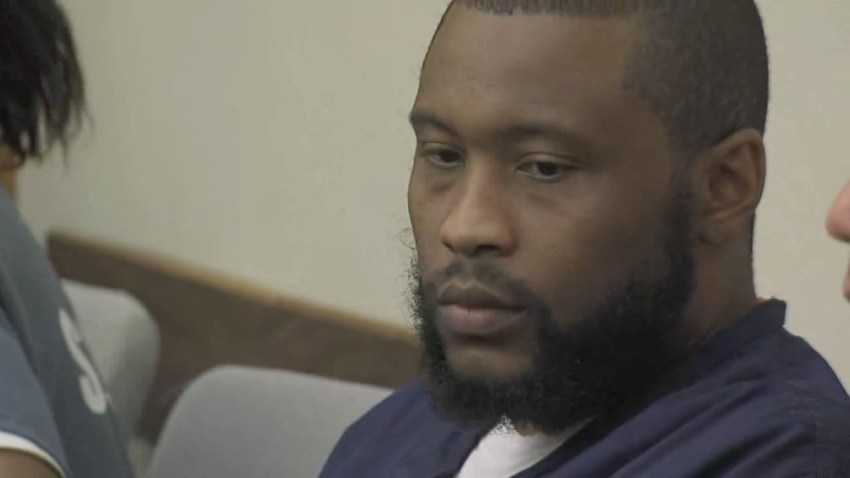 San Diego rapper and gang member Brandon Duncan, a.k.a. "Tiny Doo," was not one of the five members of a criminal gang conspiracy case that had charges dropped in court Wednesday, the District Attorney's office said.
A group of 33 active gang members are a part of a high-profile case related to 24 shootings in recent years, including three murders in Southeast San Diego. Because of the number of defendants, the case was split up and assigned to two different judges.
For five of the defendants, one of those judges dismissed a specific conspiracy charge that "allows prosecutors to charge active gang members who had knowledge of the gang's violent activities and who are promoting, assisting and benefiting from the violent crimes committed by their fellow gang members and to hold them responsible for their involvement," a release said.
Duncan, however, was not one of those defendants.
"Defendant and active gang member Brandon Duncan, aka Tiny Doo, is only charged with one count of PC 182.5, Criminal Street Gang Conspiracy to Commit a Felony," said District Attorney spokesperson Steve Walker. "That charge remains in place as of today. A judge dismissed that specific charge for 5 out of the 33 defendants. Duncan is not one of them."
More than 30 of the defendants are still facing multiple criminal charges, some of them federal. Law enforcement reports gang shootings in Southeast San Diego have gone down by more than 50 percent since the defendants were arrested last year.
A judge declared Wednesday that Duncan is an active member of the Lincoln Park gang and is therefore still facing the original gang conspiracy charges.
Deputy District Attorney Dana Greisen said although song lyrics are used as evidence in the case, it is not the only evidence in the case.
"Rap lyrics have been used by prosecutors across the United States for years as just one piece of evidence to show active gang participation," Greisen said. "Rap lyrics have never been used by the San Diego District Attorney's Office as the only evidence to prove someone is an active gang member."
At Duncan's preliminary hearing, prosecutors also presented social media posts they say proved he was an active gang member.
The DA's office said the case is not about First Amendment rights; it's about gang conspiracy, the knowledge of criminal gang activity and those who benefit from it. Prosecutors claim Duncan benefited from gang activities through album sales, even though no evidence connects him to the actual shootings.
But Duncan's defense attorney argued in court in December that the charges are bogus.
"How can someone benefit from a gang shooting unless you wanted that person dead also?" said Brian Watkins, Duncan's defense attorney, last month. "That's the only way you can benefit from a gang shooting, but the district attorney's office admits that Brandon Duncan had no involvement in the shooting or even knowledge of the shootings. There's no way you can benefit from something you didn't even have knowledge of."
Walker said the charges filed were appropriate and the district attorney's office remains committed to the protection of innocent community members affected by these "heinous crimes."
"The focus is holding violent individuals accountable for crimes that terrorized a neighborhood," Walker said. "Criminal charges against these defendants were filed appropriately under this specific law, which was put in place by voters to stop deadly gang violence and hold active gang members accountable. It's our hope that this week's rulings will lead to clarification on how we can use this statute to fight the scourge of criminal street gangs."
Duncan and six of his co-defendants are due in court again Friday.