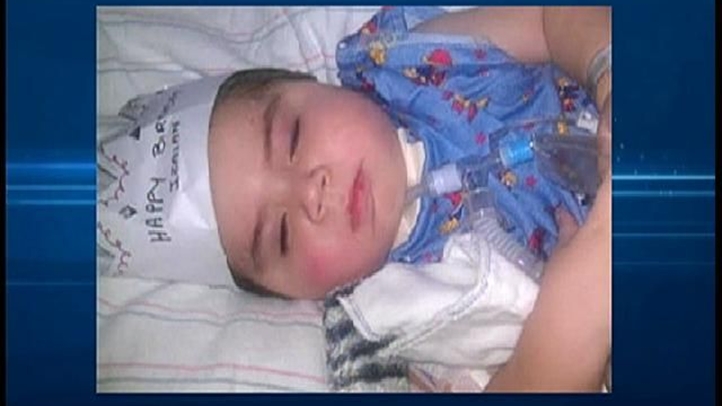 Family and friends of Izaiah Wallis have put together a fundraiser on Saturday in San Marcos to help raise money for his care.
It hasn't been easy for the 2-year-old and his family.
After being injured last year in a car accident involving a 17-year-old drunk driver the toddler has had to deal with many hurdles.
The accident left Wallis with brain damage, paralysis from the chest down and partially blind.
Through it all his father and family have stuck by him and their determination has paid off. Just last month Wallis had a breakthrough moving his hips for the first time since the accident.
While it was a milestone that brought his family to tears, they know that there is still more growth ahead for the boy who has been put through much in his short life.
Wallis cannot breathe on his own, requiring a ventilator to help do so. Along with that, he receives around the clock care and cannot be left alone.
"I have to stay strong for him," Wallis' father Jacob told NBCSanDiego in an interview shortly after the boy celebrated his birthday in April. "I don't want him to see me cry. And he can feel when we're sad so I don't want to show him that."
Today's event at the Old Richland School House will feature food, music and entertainment. The fundraiser for Baby Izaiah begins at 4:30 p.m. with tickets for $20 for adults. For more info check the event's website.