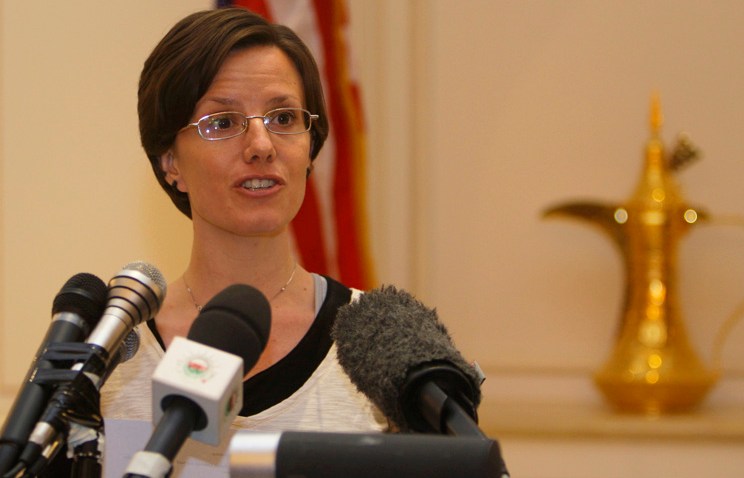 Sarah Shourd, the American woman who was recently freed after being detained in Iran for over a year, is now in the U.S. this morning, The Associated Press reported
In a statement released by family and relatives, Shourd arrived at Dulles International Airport near Washington about 6:30 a.m. with her mother Nora and an uncle.
Shourd and her mother were heading to New York for a news conference later today, accompanied by the mothers of Shane Bauer (Shourd's fiancé) and Josh Fattal, the other Americans who are still detained in Iran.
The three Americans were held in July 2009 along the Iran-Iraq border. Iran handed down indictments related to spying, which may bring trials for Fattal and Bauer. Their families stated that the three were hiking and any possible act by them of crossing the border was accidental.
Last Tuesday, Shourd was released after officials from Oman brokered a deal involving a bail of $500,000.
Shourd left Oman for Dubai yesterday. Prior to boarding an Oman Air flight, she asked people to "extend your prayers" to the other detained Americans.
Selected Reading: The Associated Press