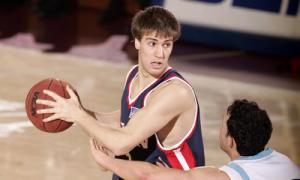 The U.S. is home to many beautiful beaches, but Coronado Beach is among the best in the west, according to a new list compiled by the city guide app, Foursquare.
Foursquare recently released its list of "36 Outstanding Beaches" worth visiting this summer and Coronado Beach in San Diego's Coronado Island is included in the round-up.
The beach on Ocean Blvd. – near the famous Hotel del Coronado – is frequented by residents and visitors alike as a prime spot to soak up some sun. Foursquare says many users tout its waves and quiet ambiance as major draws. According to the list, it's considered the best beach in San Diego.,
For the full list of top beach spots across the nation, click here.
What other local beaches are your favorites? Share your picks in the comments section below.