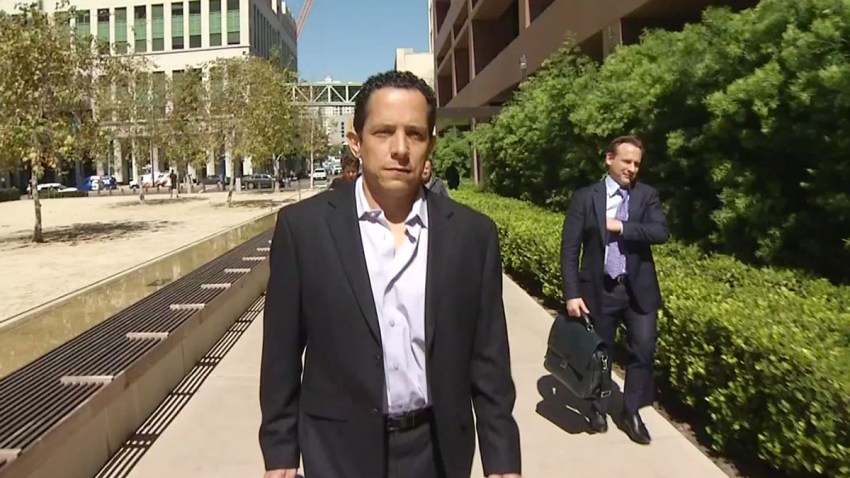 The former owner of a high-end exotic car dealership was sentenced to two years in federal prison for failing to report the receipt of more than $700,000 cash from a convicted drug trafficker.
John Mussari sold Ferraris, Maseratis and other exotic cars at his Miramar dealership. His business dealings have been the subject of extensive reporting by NBC 7 Investigates.
Last year, Mussari pleaded guilty to eight felonies in state court, related to consumer fraud and theft. He admitted taking cash from customers, but not delivering the cars they had purchased, or not giving them the ownership certificates for those vehicles. Mussari has repaid some of those victims, but state prosecutors told NBC 7 Investigates that Mussari still owes his victims approximately $100,000.
At Friday's federal court sentencing, Mussari admitted he received a total of $719,000 cash from the Fallbrook drug dealer and did not report those cash transactions to the IRS.
Assistant U. S. Attorney Sherri W. Hobson said the purchases included a 2002 Ferrari 360 Spyder for $132,000 and a 2008 Porsche 911 Turbo Cabriolet for $147,000.
According to court documents, Mussari and the drug dealer once used an automated money counter to count $205,000 in $20 bills for a 2008 Lamborghini Gallardo that the dealer intended to buy from Mussari. It took an hour for the machine to count out the cash.
Prosecutors say the evidence clearly showed the Mussari knew his customer was a drug trafficker and that he told federal agents, "Yes, I believe he was laundering money through me, but I wasn't doing anything illegal."
Mussari pleaded guilty to conspiracy to evade reporting requirements received in business.
During his sentencing hearing, Mussari apologized for his illegal activities and said he broke the law because he needed cash to keep his business going.
His attorney Anthony Colombo argued for probation for Mussari. Outside court, Colombo told NBC 7 Investigates that his client deserved the lighter sentence in part "for humbling himself before the court and to the people of the community and trying to come to terms with the decisions that he made in the past and really demonstrating that the past is in the past."
But the prosecutor said Mussari continued to break the law after he was first questioned by federal agents in the money laundering investigation in 2008. Those crimes included the fraud-related felonies to which Mussari pleaded guilty in state court.
The government asked U. S District Judge Gonzalo Curiel to impose a 30-month sentence. Judge Curiel, who said he remains concerned that Mussari might break the law again, decided on the 24-month sentence, followed by three years' probation.