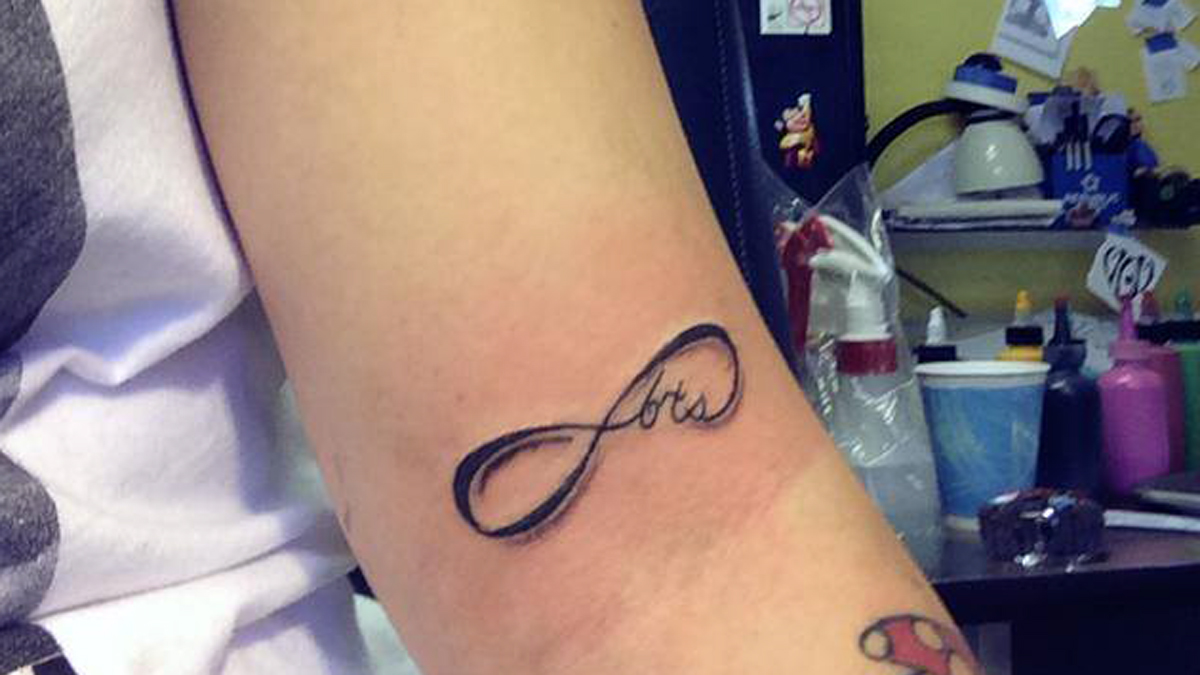 A San Diego-based domestic violence organization has found support and solidarity in survivors – and in the ink on their bodies.

Break the Silence Against Domestic Violence (BTS) aims to provide programs and services for victims and survivors of domestic violence.

In a growing campaign dubbed "SurvivorINK BTS," founder Kristen Paruginog says survivors across the country have been getting tattoos with the letters "BTS" as a symbol of their strength.

Across the country, tattoo artists have been busy with the campaign. In San Diego, Paruginog says a local tattoo artist, Tattoos by Ceez, has been participating in the campaign. As a contractor for various shops, Paruginog says the artist inks the "Forever BTS" tattoo on residents across the county.

As part of the campaign, the organization is asking tattoo artists around the world to tattoo the infinity symbol with the letters "BTS" on participating supporters and donate the proceeds from the ink work back to the organization. The group is asking tattoo artists to charge a minimum of $30 for the ink.

The proceeds will be used to continue to fund the organization's mission to inspire survivors or domestic violence, child abuse and sexual assault by breaking the silence and empowering those individuals to embark on new beginnings for a healthy, self-sufficient life.

According to BTS, the tattoo campaign will last as long as it takes to make a difference. There is no time limit.

Over the past few months, the organization has received photos of "Forever BTS" tattoos from around the U.S., each with its own personal story.
For instance, a survivor from Massachusetts said she got the symbol on her right wrist because "it's a well-seen spot to bring up awareness and you have to raise your right hand to be sworn in to testify in court, which I'll be doing."

Another domestic violence survivor from California said she got the ink to remind her of the best decision she ever made.

"This may be the smallest tattoo I have, but it has the most meaning. 'Break the Silence' are the three most powerful words. 'Break the Silence' not only helped me get my life back, but saved not just my own life but my daughter's life! I wear my tattoo very proudly because I am a survivor."

BTS has created a running photo album on its Facebook page of "Forever BTS" tattoos from around the country, meant to inspire more unity and strengthen the bond among survivors of domestic violence.

To learn more about BTS, including how to volunteer with the organization, visit this website.