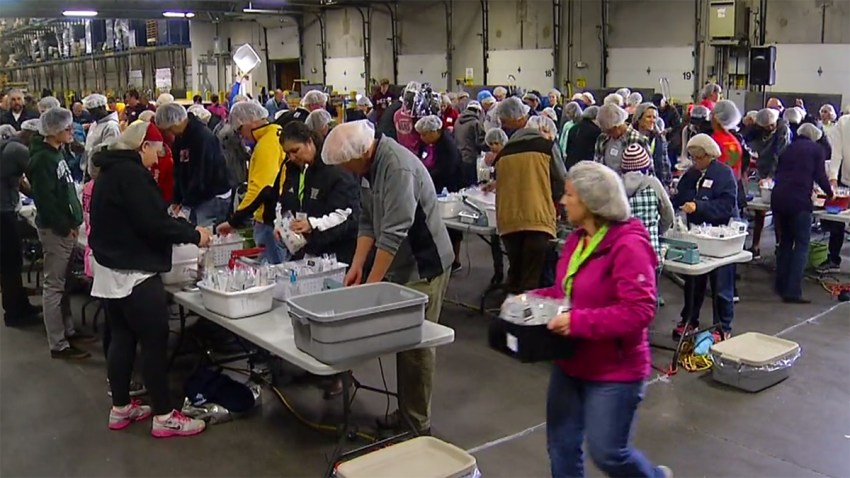 To close out the Thanksgiving weekend, Dream Dinners, a company that provides packaged dinners for families to heat at home, held a food packaging event for families in need Sunday.
More than 1,000 volunteers helped put together 160,000 meals, 25 percent going to hungry families in San Diego and the other 75 percent to Haitian families to help with hurricane relief.
Valerie Bass, owner of Dream Dinners in Encinitas, says they sold out of volunteer slots a week and a half ago.
"Once word spread people jumped online and signed up," Bass tells NBC 7.
Phil Harris, owner of Dream Dinners in Poway, has high hopes for next year's Thanksgiving event.
"Can you think of a greater way to end Thanksgiving weekend than as a community coming together?" Harris says. "My hope, my vision is next year on Thanksgiving we host this event at Petco Park or Qualcomm, we do the largest food packing event in the world."
Upcoming volunteer opportunities can be found here.