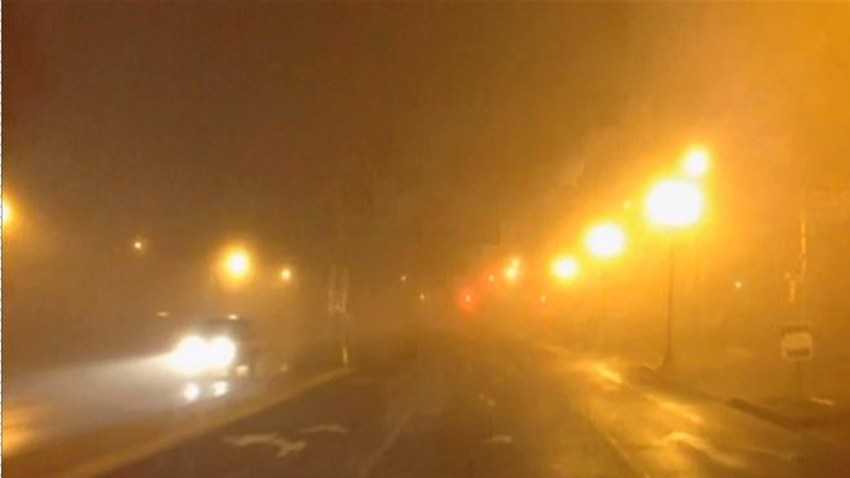 Thick fog throughout San Diego County made the morning commute potentially dangerous for drivers Wednesday.
A dense fog advisory, which is issued when near zero visibility is occurring or imminent, was in place locally through 9 a.m.
On "NBC 7 Today", the NBC 7 "instacam" captured areas of thick fog from Kearny Mesa through Encinitas.
According to NBC 7 meteorologist Jodi Kodesh, parts of North County and coastal areas including Carlsbad, Camp Pendleton, and Oceanside, were hit especially hard by fog, but the conditions extend as far as El Cajon.
If you're headed out on the roads, please remember these safety tips:
Give yourself extra time to get where you are going.
Keep your distance from other vehicles.
Clean your windshield. The moisture in fog clings to dirt.
When driving in thick fog, roll down your windows and turn off the radio. You'll be more likely to hear a crash or screeching brakes, likely before you're able to see anything's happened.,
If you need to pull over or slow down a lot, use your hazard lights.
Avoid changing lanes or passing cars. That's when you're most likely to get hit.