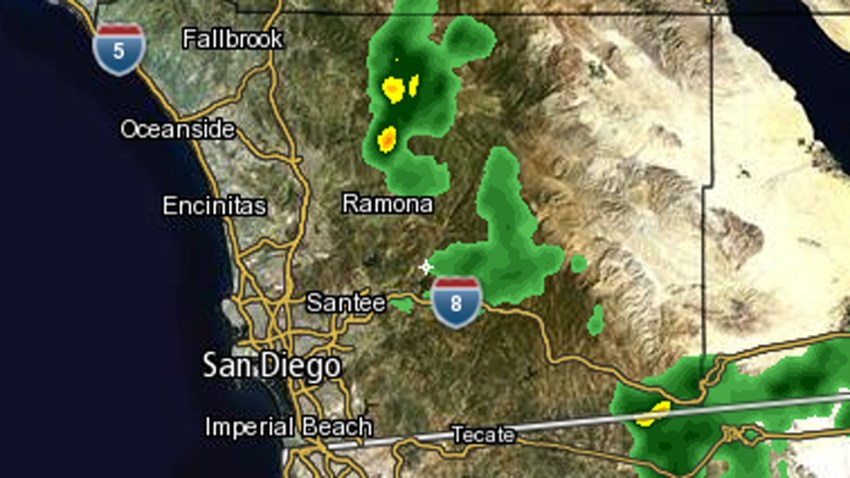 The National Weather Service (NWS) issued two Flash Flood Warnings in San Diego County Sunday afternoon.
Get severe weather alerts here
A storm system brought heavy rainfall to the area around Pauma Valley and Palomar Mountain, northeast of Escondido. More than 1.5 inches of rain fell in just one hour, according to NWS.
A thunderstorm also moved through the southeastern part of the county. It had the potential to cause flash flooding around Boulevard, Oak Springs, Tierra Del Sol and Jacumba.
NWS is reminding motorists not to drive through water-covered roadways.
Both warnings expired at 4:30 p.m. PT Sunday.