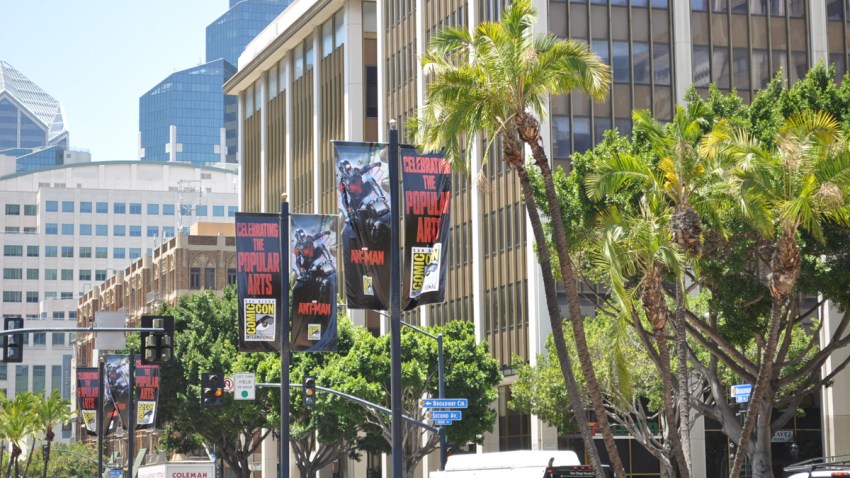 The first signs of next month's Comic-Con are in the air in San Diego – literally.

The major pop culture, comic book and entertainment convention has rolled out large banners promoting the event. The signs now line the streets of downtown San Diego in anticipation of "The Con," which runs July 8 through July 12 at the San Diego Convention Center.

The signs feature "Ant-Man," the new sci-fi flick starring Paul Rudd as a man with the ability to shrink in size and grow in strength, and Michael Douglas as Ant-Man's mentor.

Another notable "sign" of Comic-Con in San Diego: the marque at Spreckels Theatre on Broadway has changed to read "Conan O'Brien: July 8-11" in anticipation of the late-night TV funnyman's arrival next month.



O'Brien will broadcast his TBS talk show from San Diego during Comic-Con weekend to highlight all of the weird and wonderful happenings of the convention. Normally, his late-night show is taped at Warner Bros. studios in Burbank, Calif.

[[268539712, C]]

So, now that the banners are strung, the countdown to Comic-Con is officially on. NBC 7 will bring you coverage of the entertainment event online. Visit our special Comic-Con section here for the latest updates.