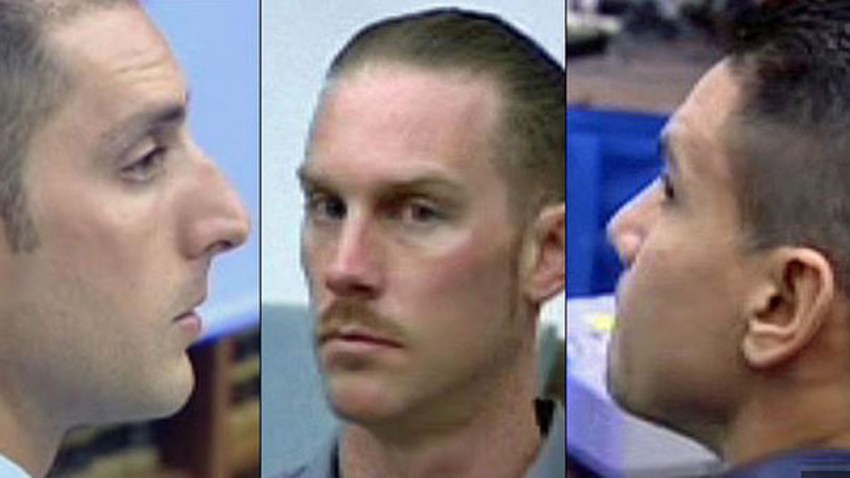 Three San Diego firefighters who got into an off-duty fight outside a Normal Heights bar three years ago pleaded guilty Monday.
Gregory Econie, Andrew Brennen and Vadid Cisneros entered pleas to misdemeanor battery. They were sentenced to six months in jail, with credit for time served. They will also have three years of probation and 100 hours of volunteer work.
The firefighters originally faced felony assault, battery and robbery charge in connection with the run-in with two brothers in February 2012.
Their main accuser, Louis Martinez, claimed at the time the firefighters jumped him, knocked him unconscious and stole his wallet and cellphone.
The firefighters originally pleaded not guilty, claiming the fight escalated and they were just defending themselves.
The case was thrown out after a preliminary hearing in 2012 and charges were later refiled in 2013, but due to unrelated circumstances, Martinez died in 2014.
Without their main accuser the prosecution and defense were unable to agree on a plea, so the judge sent the case to trial.
All three firefighters have been on the job since the incident, and it's not known yet if Monday's developments will change that.