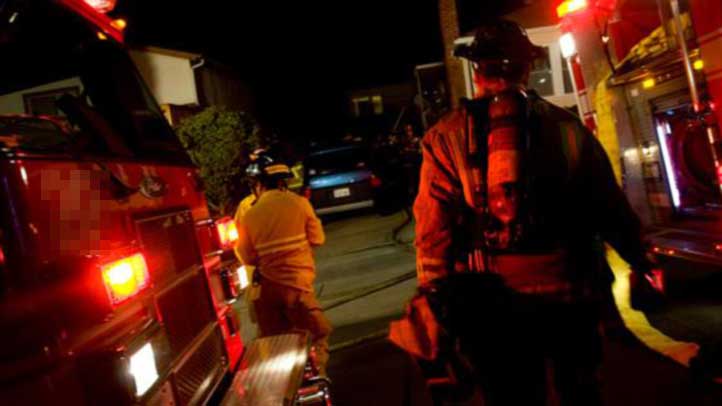 Three San Diego firefighters, including a captain, have been arrested on robbery charges and one faces an additional charge of assault with a deadly weapon.
The arrests were made early Sunday morning on 3400-block of Adams Avenue, according to officials with San Diego police and San Diego Fire and Rescue.
Capt. Vadid Cisneros, 36, of San Diego, Firefighter Greg Econie, 26, of Chula Vista and Firefighter Andrew Brennen, 29, of San Diego were arrested in the incident.
The arrests stemmed from a fight in Normal Heights, one witness told police. The two victims told police that the fight started after a derogatory comment was made about one of them. Two of the firefighters arrested allegedly held down one victim as the third suspect beat him up.
Police said the suspects took the cell phones and wallets of the victims and said, "we know where to find you. We know where you live."
One victim was taken to the hospital with an eye injury.
All three firefighters posted bail and will be arraigned on March 6, according to Steve Walker of the District Attorney's office.
Econie, a four-year veteran of the department, has also been charged with assault with a deadly weapon.Cisneros, an 11-year-veteran, has been charged with robbery.
Brennen has also been charged with dissuading a witness. He has served in the department for 10 years.
San Diego Fire Department Spokesperson Maurice Luque told NBC San Diego the men have not been placed on administrative leave, saying these are just charges and the police department is continuing its investigation.
He also said this is a personnel matter and the fire department is conducting an administrative review to see if there is grounds for any other discplinary actions.
Luque added the firefighters are currently on authorized personal leave, and they are expected to return to work at the end of this week.
[Ed. Note: a previous version of this article stated that the fight occurred in the bar. The fight happened outside the bar.]
Keep up to date on breaking news: Download our improved iPhone app, follow us on Twitter @nbcsandiego, fan us on Facebook, sign up for our breaking news e-mail alerts or text SDBREAKING to 622339 to receive text messages for local breaking news. (For more info, text HELP. To end, text STOP. Message and data rates may apply.)