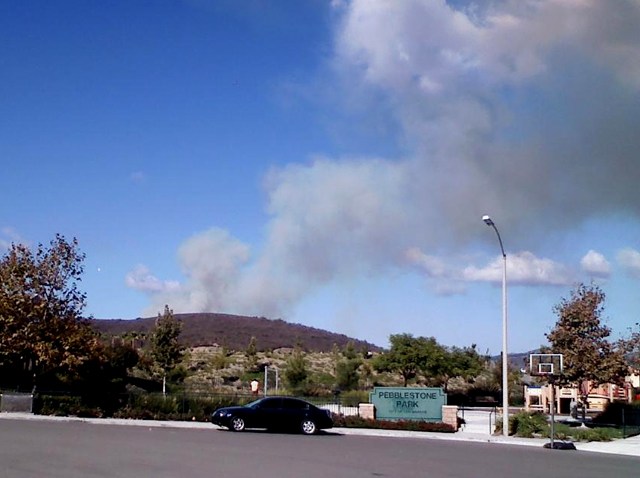 A fire broken out in San Marcos on Tuesday afternoon, threatening two structures.
The fire started at about 2 p.m and burned about 10 acres near North Twin Oaks Valley Road, just west of the Twin Oaks Golf Course.
A pair of structures were threatened by the flames, but fire crews managed to save both. By 5 p.m., the fire was 30 percent contained, thanks to the efforts of 78 firefighters, two helicopters and a pair of air tankers.
The cause of the fire is not yet known.