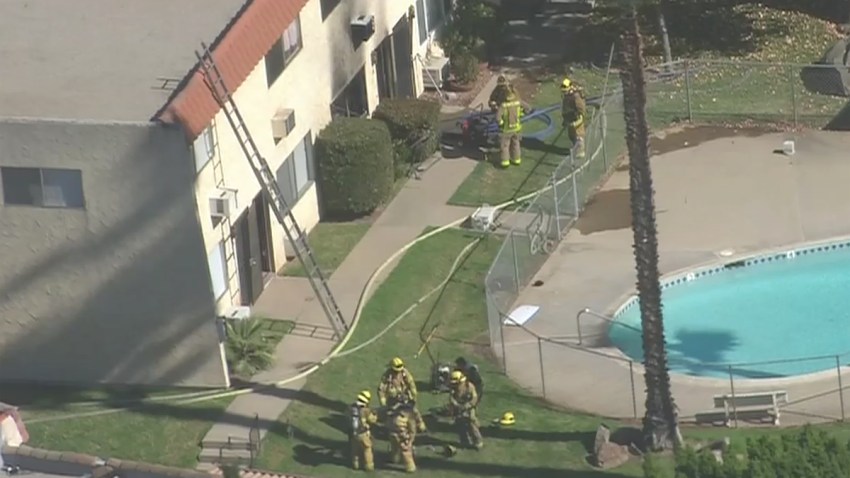 A fire sparked at an apartment complex in Santee Friday morning, according to fire officials.
The blaze began just before 11:45 a.m. at a residential building located at 8445 Graves Ave. Crews from Heartland Fire and Santee Fire responded to the scene after neighbors reported seeing flames shooting out of the windows of an apartment unit.
When firefighters arrived, they determined there was no one was in the apartment when the fire broke out. Crews quickly got a handle on the blaze.
As of 12:15 p.m., no injuries had been reported. At this point, the extent of damages is unknown and the cause of the fire is under investigation.