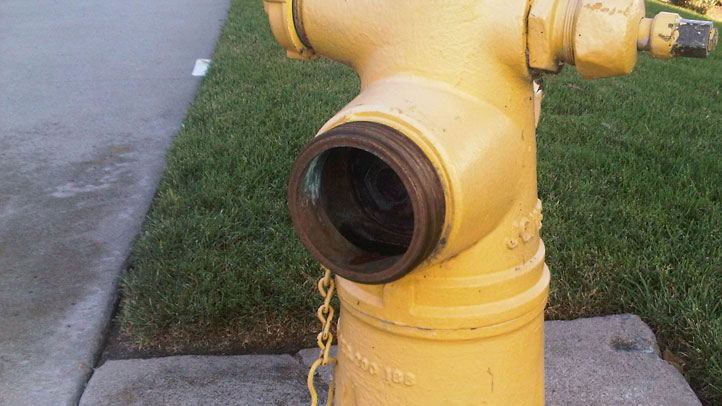 Escondido police officers arrested five people for stealing brass caps off hundreds of fire hydrants around the city.
The caps protect the threading on a hydrant so firefighters can easily connect hoses. Without them, the threads could get damaged.
"The fire department goes to put a hose on it and they can't tighten the hose and can't get a tight seal, they can't use that hydrant to put a fire out,"said Lt. Craig Carter of Escondido Police.
On Friday, police got a call from a North County recycler that a group of people were trying to sell more than 80 hydrant caps.
The brass caps can be sold for about $8 to $15 each.
The five suspects have sold about 250 since July 16, according to police. They were arrested on Monday and face several charges including commercial burglary.
Detectives are asking residents to check the fire hydrants near their homes to see if any caps are missing.
If so, officers would like them to call police so the caps can be replaced.
Police estimate that the cost to replace the caps could exceed $25,000.