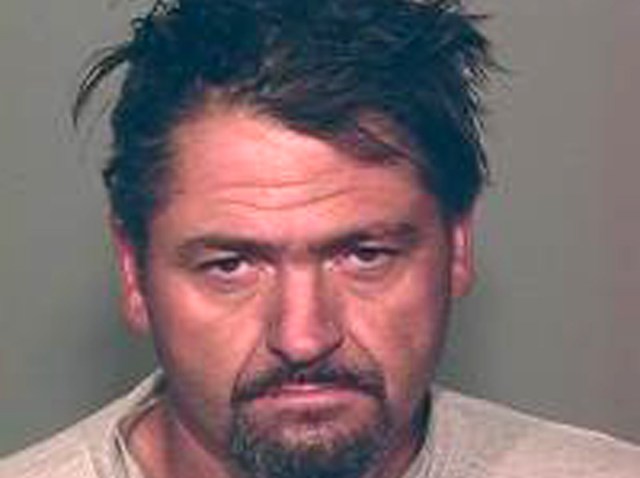 Maurice Sins is wanted on federal bank robbery charges, officials said.

Sins, 42, was charged last week with two counts of bank robbery in a federal complaint, authorities said in a news release issued on Friday. Those incidents took place on April 20, 2010, at the Chase Bank in the 5800 block of Balboa Avenue in San Diego and on April 26, 2010, at the same bank.

The FBI told the media on Friday that "the same unknown male bank robber allegedly" robbed the US Bank at 6325 Adobe Road, in Twentynine Palms, Calif., on May 24 and the Bank of America in the 57150 block of Twentynine Palms Highway in Yucca Valley on July 22.

Investigators said the San Bernardino County Sheriff's Department received information in June identifying Sins in connection to the US Bank robbery in Twentynine Palms. A warrant was eventually issued for Sins as a result of their investigation, and, this week, San Diego police and the FBI said they had connected Sins to the robberies in San Diego in April.

Sins' full name is Maurice Renee George Sins, and he is also known as Moe. He is 5 feet 9 inches tall and weighs 240 pounds.

Anyone with information about Sins' whereabouts is being urged to call the FBI at 858-565-1255 or Crime Stoppers at 888-580-8477. The FBI is offering a reward of up to $1,000 for information leading to Sins' arrest and conviction.