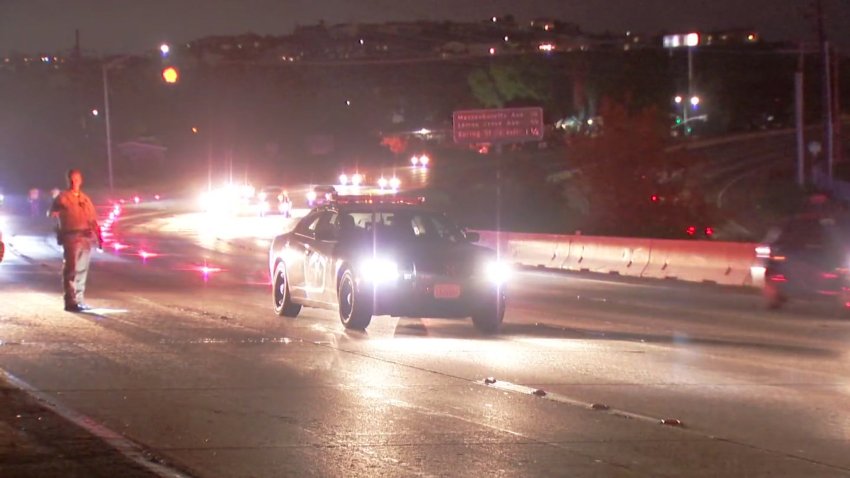 A fatal collision involving a pedestrian Sunday blocked traffic on westbound State Route 94.
A 29-year-old woman was driving a Toyota RAV4 on SR-94 near College Avenue when a man began walking south from the shoulder into traffic around 9 p.m., California Highway Patrol said.
The unidentified man walked directly in the path of her car and was struck, receiving blunt force trauma, CHP said.
CHP and San Diego Fire-Rescue Department responded to the scene and pronounced the man dead.
It was unknown if the man was under the influence of drugs or alcohol at the time of the collision, CHP said.
The driver remained at the scene and was not under the influence of drugs or alcohol, CHP said.
Caltrans San Diego said westbound lanes just east of College Avenue were blocked due to the collision.
No other information was available.