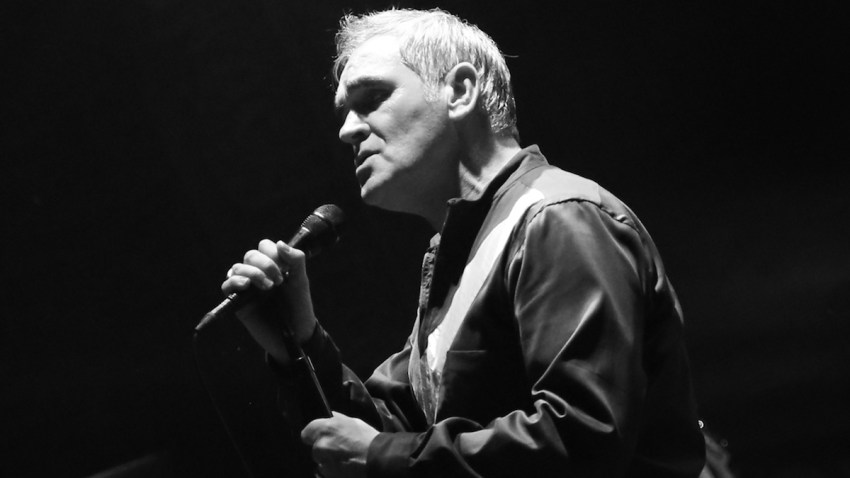 You'd think a concert at Copley Symphony Hall would be rather dignified. You know, a real classy affair. Well, not when Morrissey's in town.
On Saturday, the ex-frontman of the Smiths played Jacobs Music Center's Copley Symphony Hall -- yes, he actually showed up -- and everything seemed to be going fine until this charming man decided to rush past distracted security guards, onto the music center stage and directly toward Morrissey.
Here's the thing: The guy actually got to Morrissey. It's unclear from the video whether he struck the singer in the face or whether he just wanted to give his idol a bear hug, but given the fact that the Pope of Mope has canceled more than 120 concerts since 2012, I'm sure there are more than a few people who would like to have a word with him.
This wasn't an XXXTentacion vs. Rob Stone Observatory North Park brawl or anything, but for Copley Symphony Hall this was like an action movie. For Morrissey's team -- namely, manager Peter Katsis -- this was just a passionate display of fandom.
The Moz has a couple of weeks to put this incident behind him before heading down to Mexico and South America. Then again, he also has a couple of weeks to arrange some show cancellations.
Rutger Ansley Rosenborg has been an Associate Editor at NBC SoundDiego since 2016. Find out more here, or contact him here.