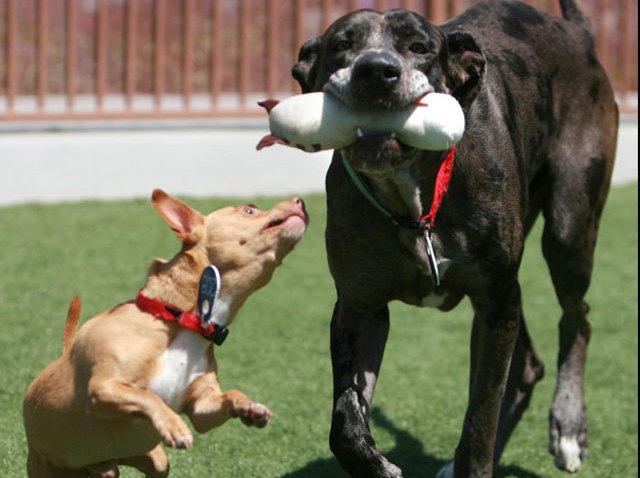 Pancho the Chihuahua and Lefty the Great Dane were happily heading to a new home Tuesday with a young family who adopted the unlikely duo from a county animal shelter in Carlsbad.
The two male dogs were abandoned last month in the "night receiving" kennel at the San Diego County Department of Animal Services shelter on Palomar Airport Road.

Jaclyn and Steven Randolph and their 2-year-old son Daniel came to look at the pair last Friday when media outlets starting telling the story of the odd pair in need of a home.
Shelter workers couldn't be happier that the dogs will get to stay together.
Read more in the full article in the North County Times.
Copyright NCTim - NCTimes