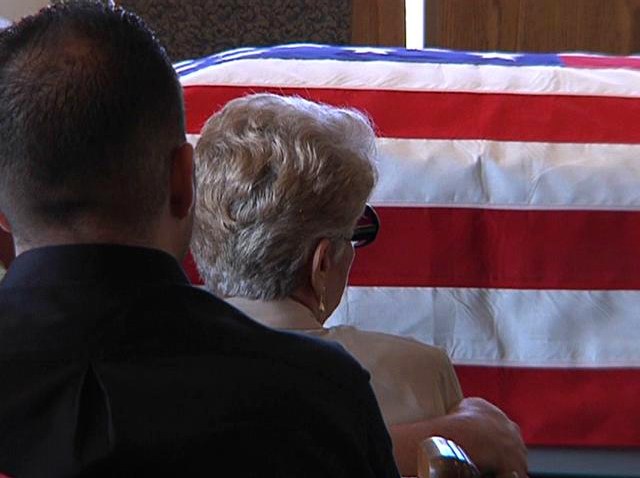 It was a fitting and somber ceremony for a fallen soldier at Lindbergh Field Sunday.
Family members, friends, and fellow soldiers gathered at a private hanger to welcome home the body of 32 year old Staff Sgt. David Metzger.
The Green Beret died in Western Afghanistan on October 26. He and other special forces had just finished a mission when their helicopter crashed according to his father.
"He was in charge of a drug mission and when he called the helicopters to come pick him back up, the pilot lifted the copter back up and the rotor blades hit the side of the cliff and then what happened was, the helicopter went nose first into the top of the building and all the rubble crushed and killed the four people at the front of the copter" said David Metzger, who shares his son's first name.
Following a procession led by CHP officers and dozens of Patriot Guard Riders, Metzger's family members sat and wiped tears away inside Chula Vista's Humphrey Mortuary as they listened to an Army chaplain.
Childhood pictures of the Green Beret were shown on a nearby television.
Born in San Diego on April 7, 1977, Metzger was raised in Imperial Beach where he played Little League. He attended Mar Vista High school where he met his future wife.
After high school, Metzger decided to join the military to help support his new wife and their baby.
The soldier is described as a mellow man who lived life for his children. "He loved his kids, loved his kids. Everything he did was for them", said his father.