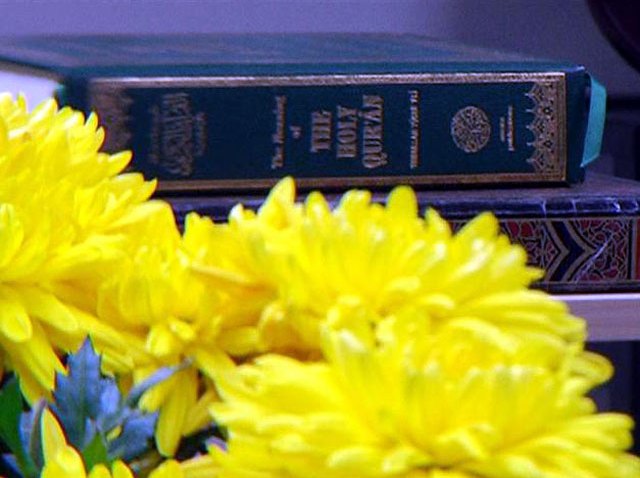 The case to give a fallen San Diego Marine a posthumous Medal of Honor has been closed.
U.S. Defense Secretary Chuck Hagel announced Friday that he will not reopen a Medal of Honor nomination for Sgt. Rafael Peralta, who some say fell on a grenade to save his fellow troops.
Peralta died in 2004 when he was caught in crossfire during an assault in Fallujah, Iraq.
While he did posthumously receive the Navy Cross – the military's second highest honor – he was denied the Medal of Honor because a previous Defense Secretary cited forensic evidence that suggests Peralta was not conscious when he smothered a grenade with his body.
U.S. Rep. Duncan Hunter has been campaigning since 2012 to urge the Department of Defense to reopen the matter, joined by a recommendation by Navy Secretary Ray Mabus to award Peralta the military's top honor.
However, a Pentagon statement Friday evening said that after familiarizing himself with the history of the case, Hagel decided the evidence does not meet the standard of proof required for a Medal of Honor, according to the Associated Press.
READ: Marine Killed in I-8 Chain Reaction Crash
This is the third time the request has been rejected.
"I fully respect Secretary Hagel's decision, and I'm grateful for the extraordinary amount of time and attention he's dedicated to reviewing this case," said Hunter in a statement to NBC 7 Saturday.
Hunter maintained that he believes Peralta deserves the Medal of Honor, but said he believes Hagel made the best decision with the information he has.
"Peralta has a Navy Cross. That can never be taken away and his legacy will endure, and that's something that no one can take away from him, his family or the Marine Corps," said Hunter's statement.
Another honor was awarded to Peralta in Sept. 2013. USS Rafael Peralta, a Navy military destroyer, was named for the war hero.