The ex-boyfriend of a woman shot and killed in Fallbrook was arrested in connection to her death early Saturday.
Oscar Rodas, 27, was charged with first degree murder, according to the San Diego Police Department.
The victim, Yesenia Becerril, was killed near a gas station in Fallbrook Thursday near South Main Avenue around 12:45 a.m.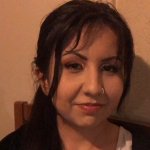 The shots prompted several calls to 911. When deputies arrived, they found the Becerril lying on the ground with multiple gunshots to her upper body.
Williams said several people stopped to help the victim while paramedics arrived. Becerril was taken to a local hospital where she died about an hour later.
"She was an angel," said Becerril's aunt, Rosa Vasquez. "Wherever she went, she brought happiness. She never liked to see anybody sad. She was like my daughter."
BREAKING: Deputies are investigating a homicide in Fallbrook. They responded to reports of a shooting shortly before 1:00 AM and found one person dead on S. Vine Street (just east of Main). Area is blocked off for investigation. Stay with @nbcsandiego for the latest. pic.twitter.com/jM3PEGkifI

— Audra Stafford📺🎬🎭 (@SDentertainment) November 1, 2018
Becerril's family said she had recently broken up with Rodas, but that's not what he wanted. The pair had been dating for about six years, the aunt said.
"It was a very toxic and abusive relationship," said Christina Nuñez, Becerril's cousin.
Once Rodas was identified as the suspect in the crime, deputies executed a search warrant on his home along Ammunition Road, but they did not find him there.
Rodas was later booked into San Diego Central Jail on Saturday at around 2 a.m.