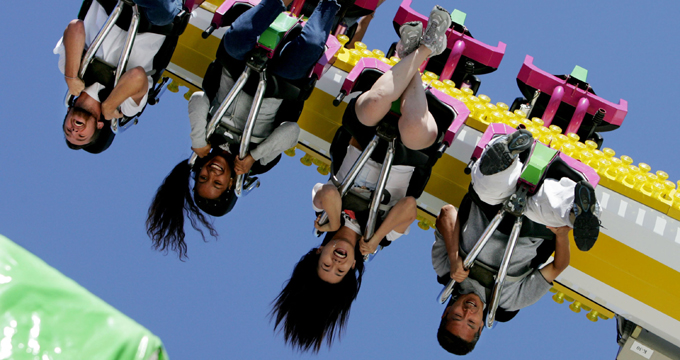 If you're considering attending the San Diego Fair this month, you'll want to take a look at ways to save some money.
The fair opens Friday, June 11 and for a family of four, enjoying all the fair has to offer can really torpedo your monthly budget.
Here are a few ways to save some cash:
Answer a few questions about how you conserve water and you can receive a coupon for four fair admissions at a cost of only $28. Regular price for four adults is $52.
Children 12 and younger who read 10 books and complete a certificate can get free admission for any day of the fair.
San Diego County Toyota dealers are offering a two-for-one admission coupon. No purchase or test drive required. You can use the coupon for up to four tickets.
Now through July 5, AT&T is offering a discount coupon that offers $11 off a package of one fair admission, 50 rides and a medium drink. The package normally costs $59.95, with the coupon, you'll pay only $39.95.
On Fridays, the PennySaver coupon book is handed out with fair admission. Inside, there are more than $500 in discounts including savings from more than 60 fair vendors.
Tuesdays are Kids' Days where children 12 and younger are admitted for free. Normal prices for children 6 to 12 is $7.
There's a deal this year called "Pepsi Pay One Price Day." On June 16, 17, 23, 24, 30 and July 1, you can purchase a wristband for $30 that will give you unlimited access to the Fun Zone and Kiddie Land from noon until 8 p.m. There are even more discounts if you purchase the wristband online. See the website for details.
If you love to eat the gloriously unhealthy fair food but don't want to spend a lot of money, check out Tuesdays this year at the fair. The special deal called "Taste of the Fair" (June 15, 22 and 29) offers $2 taster portions of foods like fudge, corn dogs and cinnamon rolls.
The fair also offers 22 days for $22. The pricing package is something they call "The Best Pass Ever."