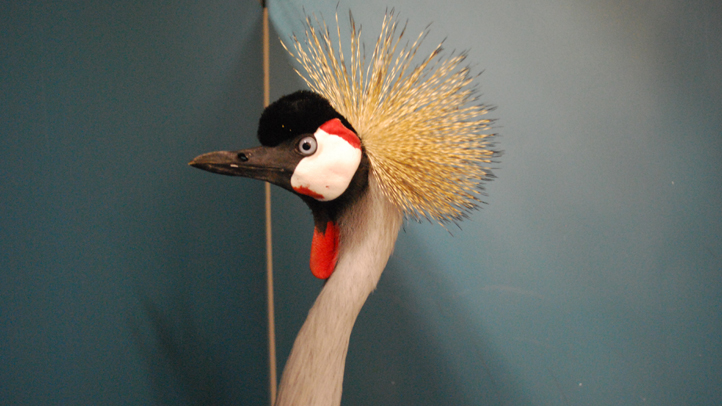 An exotic bird that usually lives in Africa somehow wound up in Encinitas and gave a local resident quite a fright, according to the County Department of Animal Services.
The African Crowned Crane was found wandering around in the 2400 block of Calle San Clemente by a resident who had been walking her dog. The bird, which was hanging out in the woman's driveway, honked at the woman and startled her, according to animal services.
The woman coaxed it into her garage and called the County Department of Animal Services.
Animal control officers say the bird is an African Crowned Crane, which is normally found in the savannas of Africa and is not a migratory bird.
"The obvious question is, 'How did this bird end up in Encinitas?'" said Dawn Danielson, Director of Animal Services.
The species is not regulated by the California Department of Fish and Game or the United States Fish and Wildlife Service, according to Animal Services.
If the bird is not claimed by its owner, Animal Services will look for a new home for it at a zoo or sanctuary.
Keep up to date on breaking news: Follow us on Twitter @nbcsandiego, fan us on Facebook, sign up for our breaking news e-mail alerts or text SDBREAKING to 622339 to receive text messages for local breaking news. (For more info, text HELP. To end, text STOP. Message and data rates may apply.)