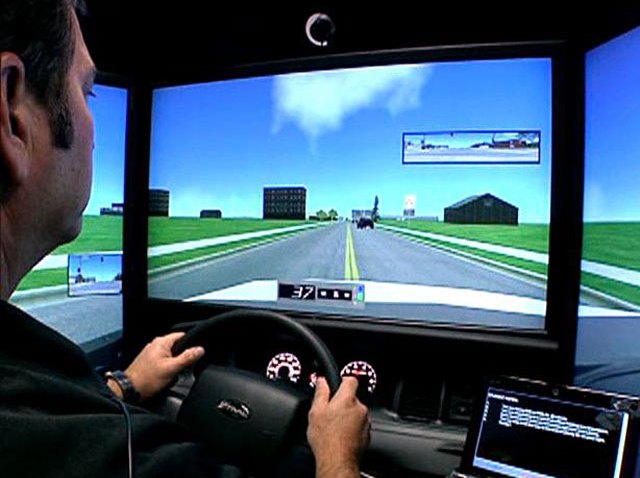 A brand new tool is training San Diego County law enforcement officers to avoid what's considered the number one cop killer nationwide.
Four simulators, at a cost of about $100,000 each, have been installed at the police academy at Miramar College.
From the outside, the training tool looks like a video game, and not a real patrol car. Inside, it certainly feels like one.
When the student flips on the sirens and the simulation starts, it gets even more realistic.
Older simulators have three screens, but the new ones have five, giving the trainees a full 180-degree view. Weather conditions can also be changed from sunny skies to snow.
Instructors can also watch a trainee's every move through surveillance cameras as they go through one of more than a hundred different emergency scenarios including high-speed pursuits.
"These simulators are designed to test basic skills for people attending the law enforcement academy and in-service training," said Lt. John Leas, an instructor at the San Diego Regional Public Safety Training Institute.
According to Leas, for the past 12 years, vehicle related incidents have been the number one cop killer nationwide.
"If there is an accident, no one gets hurt and no property damage. We can back it up and learn from what happened and hopefully the trainee can learn also," said Sgt. Kevin Rausis.

"We'd rather the mistakes be made here, than out in the field," said Leas.
The simulators were paid for through a state grant. The tools are so new, the instructors are still learning how to use them but expect the simulators to be fully operational by January.