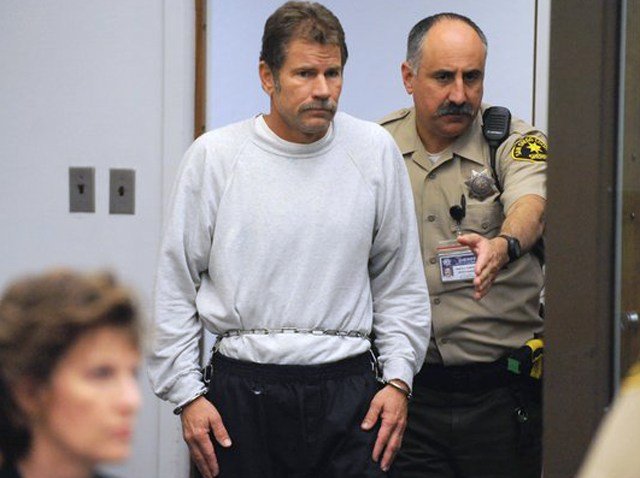 A former Oceanside police officer who is suing the city for wrongful termination was in jail Monday, accused of threatening his ex-wife with a gun on Valentine's Day.

Randy Judd, 50, pleaded not guilty on Monday to charges of making criminal threats and carrying a loaded firearm with intent to commit a felony.

"I believe he's a danger to himself, the victim and the community," prosecutor Keith Watanabe said Monday, explaining that Judd allegedly held a loaded gun to his victim's head at her Valley Center home and threatened to kill her.

In a Vista courtroom Monday, Judd, an average-size man with short brown hair and a mustache, mostly kept his head bowed and spoke only once in a quiet voice, reported the North County Times. The Vista man was arrested Thursday at a private mental health facility in Rancho Bernardo where he had checked himself in following the alleged incident, Watanabe said.

Valley Center Sheriff's Sgt. Bob Bishop said that Judd entered the home of his ex-wife through an unlocked door about 1 a.m. The pair talked peacefully for awhile, but at some point Judd got angry and wielded the weapon, Bishop said.

Judd's ex-wife was not injured during the alleged attack on Valentine's Day.

In a separate matter, Judd is suing the city of Oceanside for wrongful termination. He was let go in 2007. Judd claims the city did not try to accommodate his back injuries. Trial in that case is set for April.

Judd is being held on $1 million bail.