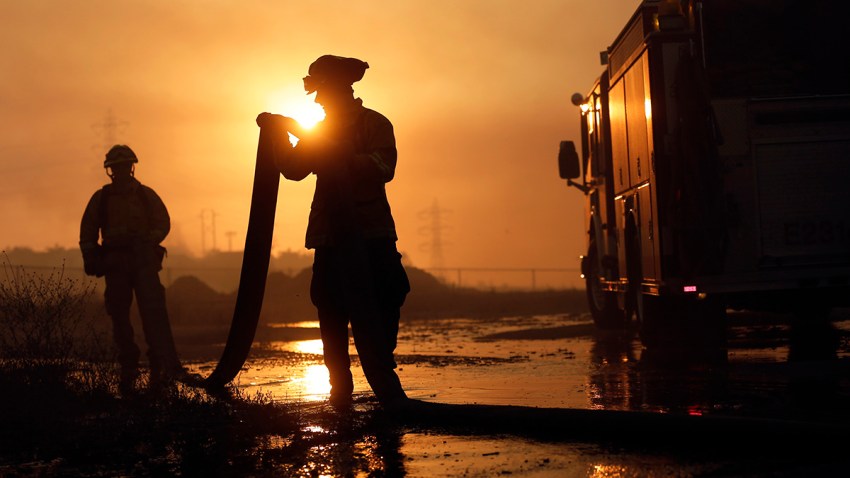 Escondido residents may hear some cheering when the cars and crowds come out this Friday's Cruisin' Grand event.
City officials say the efforts of first responders in last week's Cocos Fire will be recognized with a special ceremony.
Police officers, firefighters and other personnel will be honored beginning at 5:30 p.m. on May 23 at the Maple Street Plaza located on Maple Street between Grand Avenue and Valley Parkway.
Organizers say as part of the celebration, the fire department will bring out some special fire vehicles, including Ol' Betsey, a 1926 American La France fire truck.