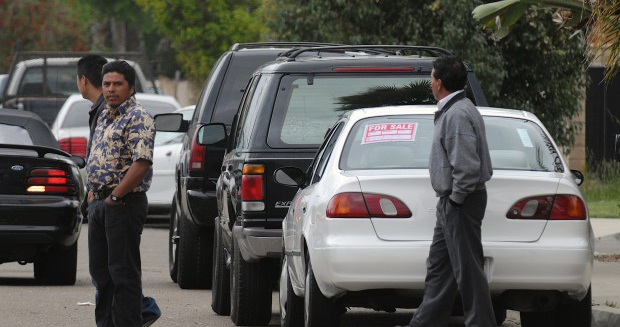 Frustrated with what looks like makeshift used car lots on weekends on the streets, city officials in Escondido said last week that they're proposing new parking restrictions that could eliminate the problem, reports The North County Times.
The new restrictions would limit parking to two hours on public streets that surround 15 intersections, including several on Broadway, Valley Parkway and Lincoln Avenue. The City Council is scheduled to consider the restrictions June 8.
Council members frequently complain about the makeshift used car lots, contending they hurt the city's image and make roads unsafe when people slow down to examine prices or scurry through heavy traffic to make offers.
Read the rest of the story on our media partner The North County Time's website.