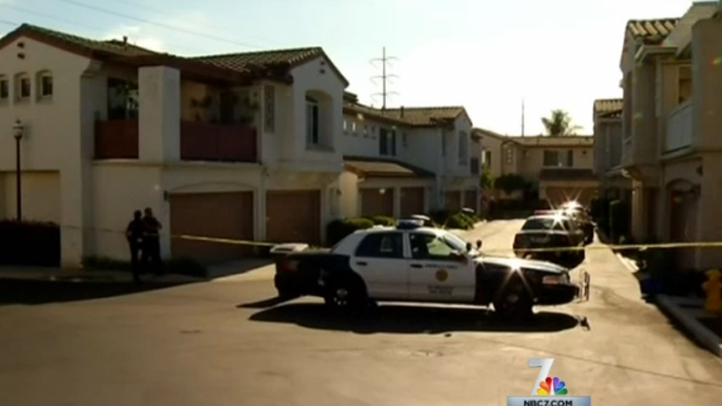 A man whose gun was used in the fatal shooting of a 10-year-old boy is speaking out about the tragic accident that happened while the boy and a friend were playing with the weapon.
Last week, Dingeman Elementary School student Eric Klyaz died after being shot while playing with a gun in the garage of a Miramar Ranch North home. Klyaz was with a 9-year-old friend when they found the 9mm semi-automatic.
Officials said the children began holding the weapon, and the gun discharged. A bullet struck Klyaz in the chest. He was taken to Rady Children's Hospital, where he was pronounced dead.
The 9-year-old girl who was playing with Klyaz at the time of the shooting was uninjured, but shaken up, police said. She's being interviewed by police about the events leading up to the shooting.
Todd Francis, the father of the young girl says he doesn't know how the kids were able to get a hold of his gun -- just one of the many unanswered questions still lingering in this case.
Through his attorney, Danna Cotman, gunowner Francis released the following statement:
"The weapon was purchased lawfully, was registered, was not loaded and hidden in a separate location from the ammunition. Neither the gun nor the clip were immediately accessible to children and were hidden separately for home security."
The statement continues:
"[Francis] expresses his most sincere sympathy to the families, neighbors and individuals involved in this accident. It has been horrific, life-changing incident for many people that unfortunately cannot be reversed."

San Diego homicide detectives have not released any new information about what happened in that garage. Investigators have not yet said who did the shooting, only saying that Klyaz was shot in the chest while playing with the gun.
The investigation is ongoing and no charges have been filed against Francis.
Nearly one week later, a makeshift memorial stands in front of the garage where the shooting happened – a reminder of the saddening incident that rocked a quiet, family-friendly neighborhood.