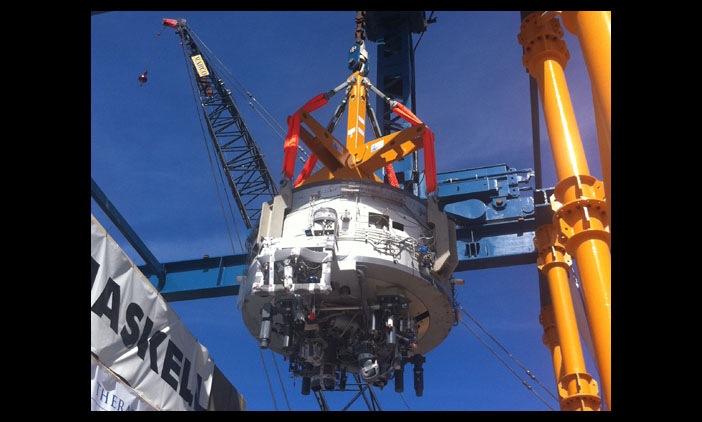 A new piece of medical equipment at Scripps Hospital will be able to zap tumors with protons moving 100,000 miles per second.
The Cyclotron was installed Friday at the new Scripps Proton Therapy Center to help doctors remove cancerous tumors without harming surrounding healthy tissue.
The 90-ton piece of equipment has the ability to shape the beams of protons in three dimensions, according to a statement from Scripps. It was delivered to the center in Mira Mesa using a specially designed crane over two workdays.
Treatment should begin this coming spring and will be especially useful for patients with tumors near the prostate, lung, brain, head and neck, the statement said. Pateints usually receive about 30 non-invasive treatments over a four to six week period.
Construction on the $185 million Cancer Center began in August 2010. Scripps plans on treating up to 2,400 patients per year in the center.
Scripps Health president and CEO Chris VanGorder said last year that there is a serious need for a center like this in San Diego.
"We have patients who want this therapy who have to travel out of this area -- or in many cases out of this state -- to receive the treatment," VanGorder said. "This is bringing again one more tool in the fight against cancer."