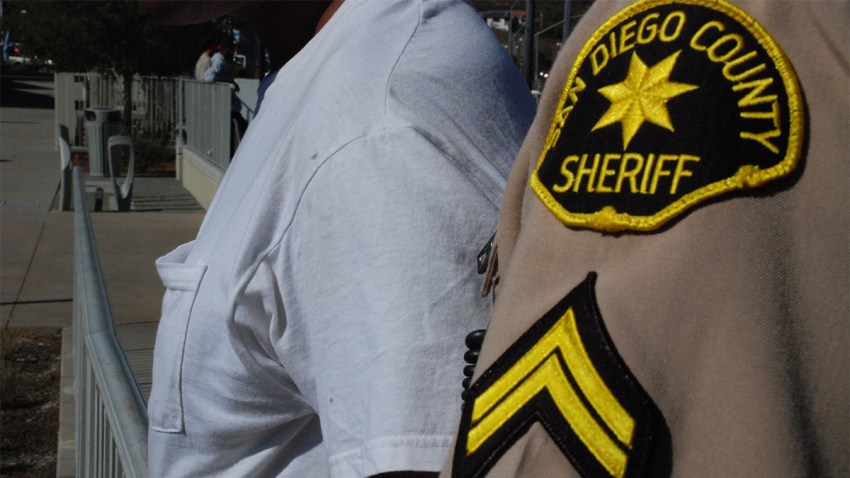 A 64-year-old tried to stop a man from driving away in his car by hanging out the window as the man backed up, deputies said.
The carjacking happened around 7:40 a.m. when the man parked at a walk-up ATM at the Chase Bank on 105 N. El Camino Real in Encinitas, the San Diego Sheriff's Department said.
The victim had left his keys in his 2009 Toyota Corolla and saw an unidentified male suspect, later described as a 24-year-old male from Costa Mesa, walking toward his car.
The suspect got into the car, started the engine, putting it in reverse and began backing out of the lot when the victim somehow tried the stop the suspect from driving away. He ended up hanging out of the window as the car backed up, but was later knocked to the ground and was not hurt.
The suspect drove off, heading northbound on N. El Camino Real, and the victim went to report the carjacking from a nearby location.
Carlsbad Police officers spotted the car on the 300 block of Ocean Street and when they tried to pull it over, the driver stopped and tried to run away on foot. He forced his way into a home, police said, and stole clothes to try and change his appearance before leaving again.
When he came out of the house, police took him into custody and turned him over to deputies.
The suspect appeared to be under the influence of a controlled substance at the time and had to be taken to the hospital, deputies said. He would not identify himself to officials.
Once he is identified, officials will book him into the Vista Detention Facility on carjacking charges. Carlsbad Police also have charged pending.
Anyone with information about this case can call the Sheriff's Department non-emergency line at (858)565-5200.